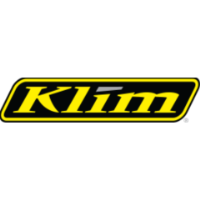 Date Posted: 11/22/2017
Senior Product Developer
United States

Idaho

Rigby, Idaho

3 year(s)

Full-Time

Not Available
Job Description
Senior Developer

Position Summary:
The Senior Developer for KLIM Off Road will be responsible for directly managing all aspects of KLIM Off Road Technical Products and Accessories, plus Casual clothing. Responsibilities include the creation of business, marketing and product line plans to be presented to management, collaboration with both design and development staff to accomplish line plan target revenue and margin goals, establish and monitor calendars and time lines on all projects from inception to product release while coordinating all tasks with all teams. In addition, the KLIM Senior Developer is responsible for organizing and presenting the final product line to both the Domestic Sales teams and International partners.

Responsibilities:
• Manage & develop a team of tech designers to execute vision of PLM & Designer
• Track & Manage workflow; accountability for seasonal deadlines of product category
• Coordinate testing of raw materials, fabrics and trims in conjunction with Materials Manager
• Develop and manage testing process utilizing industry experts and athletes for product commercialization
• Manage style pre-costing and analyze all subsequent prototype costing to ensure yield, material costs, and FOB's are accurate and meet margin objectives from conceptual design to Pre-Production Samples.
• Collaborate with creative designer, cross functional departments and manufacturers to develop new styles and maintain ongoing projects
• Contribute ideas for product design, construction, materials and components to enhance functionality, aesthetics, fit and margin
• Create calendar and time lines to be followed by all parties involved
• Monitor progress and insure that time line are understood and met by design, development, marketing and sales
• Set up meetings with all parties involved to ensure that information is flowing and due dates are being met
• Stay current on competitive research for both Off Road and Action Sports Clothing brands.

To apply, please submit your cover letter, resume, and portfolio/link via the External Application link below.
(A new browser tab / window will open to continue the process off-line from Malakye.)

Job Requirements
Qualifications:
• Must be available to work occasional off hours.
• Must be available during standard business hours.
• Must have a flexible schedule and be able to travel on short notice.

Education/Experience:
• BA/BS degree or equivalent work experience in merchandising and product management.
• Knowledge of Motocross, Off Road and Action Sports clothing industries a plus.
• Advanced skills in all Windows programs including Word, Excel and PowerPoint.
• Knowledge of Adobe Illustrator and Photoshop a plus.
• Strong verbal and written communication skills.
• Excellent organization skills.
• Able to multi task in a fast paced, deadline driven environment.
• Able to learn and retain new concepts and technology quickly.
• Follow-through on all assignments independently.
• Able to meet deadlines w/ minimal supervision.
• Able to work well in a team environment w/ diverse personalities.
• International travel is required
• Understanding of apparel manufacturing is a plus

Working conditions:
Responsibilities may require working evenings and weekends, sometimes with little advanced notice.
Reasonable accommodations may be made to enable individuals with disabilities to perform the essential functions.
Inside work with no exposure to weather conditions.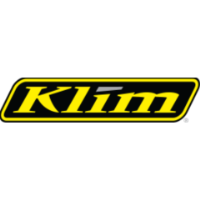 Date Posted: 11/22/2017
Senior Product Developer
United States

Idaho

Rigby, Idaho

3 year(s)

Full-Time

Not Available