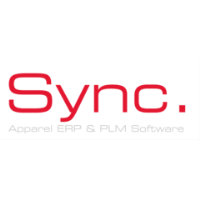 Date Posted: 8/16/2018
ERP Software Implementation Consultant
United States

California

Laguna Hills

5 year(s)

Full-Time

Not Available
Job Description
iSync Solutions is in search of an ERP Consultant to join the team in Laguna Hills, CA.

WHAT WE DO //
iSync Solutions develops, implements & supports Sync Apparel ERP & PLM software in North America, Australia & Africa. Our offices are located in Orange County (California, USA), Sydney (Australia), Cape Town & Durban (South Africa).
Sync is an ERP & PLM system, that includes 22 modules developed specifically for the Apparel industry & is growing rapidly in the US & Australia. Its industry leading modules manage the full end-to-end product Lifecyle for apparel companies. It's core features include B2B, B2C, Production, Sales, PLM, WMS & EDI. Sync has integration with 30 + external systems, an extensive suite of insightful reports & strong focus on user friendly, up-to-date technology.

ERP CONSULTANT //
The ideal candidate has experience in supporting & implementing ERP software in an apparel environment. This includes working experience with MS SQL, EDI, ERP configuration & support. You will be responsible for implementation consulting, system configuration, ad-hoc training and support. You enjoy problem solving, challenges & assisting others finding solutions whilst at the same time advancing your own skills in MS SQL & SSRS.
Job Requirements
REQUIREMENTS //
• Must have SQL Server experience (T-SQL experience is a bonus).
• Minimum 4 years of ERP Experience
• Minimum 5 years' experience in Apparel
• ERP Project implementation experience
• Analytical thinking and problem-solving skills
• Ability to act quickly on issues and requests associated with business needs.
• Ability to work in a fast-paced team environment and self-manage.
• Strong communication skills
• Excellent interpersonal skills
• Excellent Knowledge of Apparel Product lifecycle

QUALIFICATIONS //
• A bachelor's degree is required.
• Experience and proficiency in Microsoft SQL Server
• Must enjoy learning new technologies and meet new challenges with enthusiasm

TO APPLY // Please submit your brief cover letter and resume through Malakye.
Perks
BENEFITS
• 17 days leave
• 401k, Medical, Vision & Dental
• Annual bonus 13th Check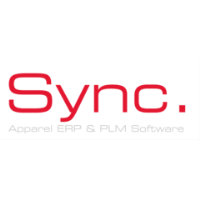 Date Posted: 8/16/2018
ERP Software Implementation Consultant
United States

California

Laguna Hills

5 year(s)

Full-Time

Not Available