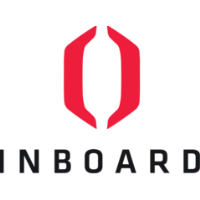 Date Posted: 1/5/2018
Distribution Sales Manager
United States

California

Santa Cruz, CA

5 year(s)

Full-Time

Not Available
Job Description
Inboard Technology is in search of a Distribution Sales Manager to join the team in Santa Cruz, CA.

Position Summary //
Inboard Technology is seeking a Distribution Sales Manager to work in Santa Cruz, CA. This role will oversee the Account Management of Inboard's network of distribution partners and the implementation and execution of strategies to generate sales, awareness, and market share. Continue to build upon strong, effective distributor and dealer partnerships, while also engaging in the launch of the brand into new markets. The Distribution Manager reports directly to the VP of Sales. The ideal candidate will have a passion for developing a highly engaging and measurable sales strategy that leverages their depth of experience.

Position Responsibilities //
• Lead with delivery of sales targets, managing budgets, distributor growth and market development.
• Deliver monthly sales/business reports (MBR's) and accompanying analytics to VP of Sales and leadership team.
• Work with VP of Sales to develop comprehensive business strategies to develop markets, launch new products, build brand equity, and drive sales volume.
• In partnership with VP of Sales, build and manage key markets to meet sales goals.
• Lead the development and performance of international distributor sales management team.
• Work side-by-side with brand management & brand marketing to ensure effective in-market programs and assets investments in line with global brand strategies.
• Partner with Operations to develop the appropriate inventory and logistics plans for multiple regions.
• Manage and develop distributor relationships.
• Achieves assigned organizational objectives for sales, profits, retailer door growth, volume, product mix, and other strategic goals.
• Supports the achievement of strategic objectives critical to other functional areas within Inboard.
Job Requirements
Position Requirement & Qualifications //
• Successful experience in managing a network either domestic distributors or international distributors
• Successful experience efficiently managing and executing a Sales budget
• Demonstrated ability to creatively and proactively solve problems
• Successful experience in managing and leveraging MDF into tangible results
• Strong written and oral communication skills - the ability to speak on behalf of the company
• Bachelor's degree from a 4-year university or college OR equivalent combination of professional education and experience
• An interest in action sports and technology
• Minimum 5 years of field sales experience with 3 years in distribution management
• Experience in either Consumer Electronics or Action Sports industry background
• Demonstrated proficiency with independent thinking and ability to make decisions autonomously when needed.
• Strong proficiency with Excel and Google Sheets
• Strong analytical skills with experience in ERP systems and data analysis

To Apply // Please submit your brief cover letter and resume through Malakye.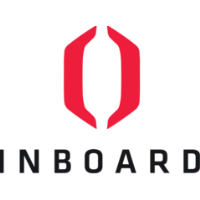 Date Posted: 1/5/2018
Distribution Sales Manager
United States

California

Santa Cruz, CA

5 year(s)

Full-Time

Not Available