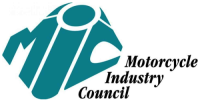 Date Posted: 3/19/2018
Director, Research and Statistics
United States

California

Irvine, CA

7 year(s)

Full-Time

Not Available
Job Description
Primary Job Functions:
Direct research studies, programs and activities for the Motorcycle Industry Council and related Associations.

Essential Duties and Responsibilities:
• Direct and manage activities related to the Retail Sales Reporting System and related programs, including participant agreements, restricted use agreement, monthly processing, data verification, system maintenance, data security and program documentation. Related programs include the Owner Mailing File, Dealer Location File and Retail Outlet Audit. Work with member companies to secure written permission for special uses of member company data.
• Oversee and implement all stages of primary research including design, fieldwork, analysis and interpretation of research studies. This includes the Motorcycle/ATV Owner Survey, Consumer Experience Studies, the Retail Outlet Profile Study and other studies as requested and funded by Associations members.
• Publish the Motorcycle Statistical Annual and Economic Impact by State
• Manage the creation, design and production of reports and data visualizations that effectively communicate research findings and support the work of the Association Communications and Government Relations teams, in support of market preservation and industry growth initiatives.
• Develop department operating budget and forecast income from research programs. Responsible for achieving the financial result of research programs.
• Act as an advisor to executive management, effectively articulating fact-based insights and actionable recommendations relating to the strategic plan.
• Act as staff liaison to the MIC's Statistics Subcommittee, Retail Sales Reporting Program Participants and Tire Sales Reporting Program Participants.

To apply, please submit your cover letter and resume via the Malakye application link below.

Job Requirements
Education & Experience
• 4-year College Degree is required with emphasis in Marketing, Mathematics, Business, Social Science or Computer Science.
• Minimum of 5 years, 10 preferred, of related experience with strong knowledge of research and statistical principles. Some experience with the motorcycle or powersports industry is desirable.
• Minimum of three years management or supervisory experience.

Knowledge/Skills/Abilities:
• Strong understanding of probability and statistics methodologies. Required.
• Expertise with advanced analytic techniques, such as multivariate regression analysis, predictive modeling, factor analysis, sales forecasting, data visualization, simulation and optimization.
• Comprehensive understanding of statistical metrics (correlations, sample sizing, incidence/response rate, etc.).
• Good understanding of database architecture, programming languages and geocoding.
• Knowledge of SPSS, SQL, mTab, Tableau and other dashboard & data visualization tools.
• Strong project management skills and the ability to simultaneously lead multiple projects.
• Effective interpersonal skills, servant-leader attitude in supporting members.
• Strong written and verbal communication skills.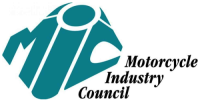 Date Posted: 3/19/2018
Director, Research and Statistics
United States

California

Irvine, CA

7 year(s)

Full-Time

Not Available