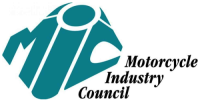 Date Posted: 5/21/2018
Manager, Aftermarket Programs
United States

California

Irvine, CA

5 year(s)

Full-Time

Not Available
Job Description
The Motorcycle Industry Council (MIC), a not-for-profit organization, is the national trade association supporting motorcyclists in the U.S. by representing manufacturers and distributors of Motorcycles, Scooters, Motorcycle/ATV/ROV parts and accessories, and members of allied trades such as insurance, finance and investment firms, media companies and consultants.

The MIC and its member companies seek to keep motorcycling fun, accessible and safe for motorcyclists, and to promote motorcycling's positive image of serious fun and a responsible, environmentally friendly mode of transportation.

Essential Duties and Responsibilities:
• Actively recruit and sign up new MIC member companies through personal contact, advertising and mail campaigns.
• Maintain a high level of membership renewal by responding to individual member needs and develop programs to benefit members.
• Travel to visit members/prospective member companies and attend meetings/events. Overnight travel required 20%-30%.
• Serve as staff liaison to the Aftermarket Committee, American V-Twin Committee, Tire Report Participants, Helmet Task Force, Trailblazers and other bodies consisting of aftermarket/allied trades members.
• Assist with technical and regulatory issues pertaining to aftermarket/allied trades members.
• Coordinate trade show participation, including the MIC Business Center, receptions, and other related activities.
• Develop and coordinate other programs as directed by the MIC's aftermarket/allied trades bodies.
• Maintain inter-association communications with National Association of and Specialty Equipment Market Association (SEMA).
• Manage and update the MIC's public and members-only websites.
• Manage production of the MIC member directory and related information.
• Assist in planning and execution of the Annual Member Meeting and other membership meetings/events.
• Coordinate with other MIC staff and committees on projects involving aftermarket interest.

To apply, please submit your cover letter and resume via the Malakye Application Link below, or directly via email to: recruiting@mic.org.

Please no phone calls or recruiters - thank you.
Job Requirements
Education & Experience
• Education / equivalent to a Bachelor's degree, with emphasis in Marketing, Business, Communications/Journalism, Public Relations, or related field, or equivalent experience. Sales experience and/or motorcycle-related technical regulatory experience is also preferred.
• Three to five years of previous field sales/account management
• Experience with a trade association, or motorcycle or related industry helpful.
• Proven track record of working independently
• Experience in report writing; producing marketing materials
• Experience in large group presentations and/or public speaking

Knowledge/Skills/Abilities:
• Strong proficiency with a PC and related software (MS Office, ACCESS and/or Excel or other database applications).
• Experienced motorcyclist with current/valid motorcycle endorsement; knowledge of motorcycle technology helpful.
• Demonstrated excellence in written and verbal communication skills, and the ability to develop and maintain effective professional relationships.
• Experience in building strong relationships with current and prospective members communicating effectively the value of membership.
• Strong organizational skills and the ability to prioritize and handle multiple tasks and shifting priorities.
• Demonstrated skills in negotiating and/or determining a consensus direction.
• Demonstrated good judgment and discernment in identifying and managing sensitive and/or controversial issues.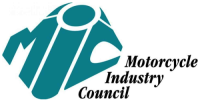 Date Posted: 5/21/2018
Manager, Aftermarket Programs
United States

California

Irvine, CA

5 year(s)

Full-Time

Not Available