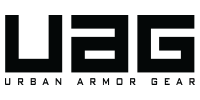 Date Posted: 8/9/2017
Senior Graphic Designer
United States

California

Santa Ana, CA

5 year(s)

Full-Time

Not Available
Job Description
UAG (Urban Armor Gear) is looking for a full-time Sr. Graphic Designer to join our growing family. UAG is a growing Southern California brand who designs, manufactures, and sells products that protect your gear from the rigors of an active lifestyle. The ideal candidate is a flexible, detail-oriented, self-starter. We seek individuals who reflect UAG's commitment to producing eye catching, branded, high-quality products.

The Graphic Designer is co-responsible for UAG's graphic design and visual communication needs, including producing exciting branded graphic elements in support of B2C and B2B marketing needs. This position reports to the Art Director and Sr. Creative Director.

NOTE: You must submit your portfolio to be considered for the position!
Job Requirements
Corporate Branding & Identity:
- Continuously evolve corporate branding with a current and look and feel.
- Co-Design corporate materials and graphics for use organization wide that creatively presents our brand to B2B customers.
- Work closely with the Marketing Team to ensure creativity and brand identity in all corporate communications.

Visual Communication, Packaging, & Print:
- Assist in packaging design.
- Develop engaging custom presentations, ads, artwork, and lifestyle images.
- Manage artwork, including original and stock photography, illustrations, graphics, fonts
- Assist in booth design for tradeshows and developing large format graphics
- Assist with in designing branded merchandise and promotional items

Web Graphics:
- Work closely with the Marketing Team to develop products and materials, including website assets, online advertisements, press releases, email newsletters, brochures, and other collateral materials, as assigned.
- Graphic refinement and evolution of our current branded assets to support new product launches, and continual refinement to assist in ongoing digital campaign optimization.
- Co-Design shareable content such images, logos, and social media graphics/illustrations.

Qualifications:
- 5 years experience required
- Excellent interpersonal communication and organizational skills
- Energy, enthusiasm, and attention to detail to produce high-quality work
- Self-starter to handle multiple projects and prioritize work
- Proficient in Adobe Creative Suite

Extras:
- Action sports experience a plus
- Expert in InDesign
- Additional artistic pursuits such as photography, videography, motion graphics or illustrations are a huge plus.

Please apply through Malakye.com. NOTE: You must submit your portfolio to be considered for the position!
Perks
We offer one of the most comprehensive compensations and benefit plans in the industry, with extensive health and vision coverage as well as 401K and profit sharing plans.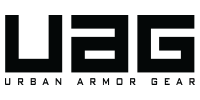 Date Posted: 8/9/2017
Senior Graphic Designer
United States

California

Santa Ana, CA

5 year(s)

Full-Time

Not Available