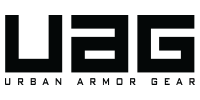 Date Posted: 8/11/2017
Industrial Designer
United States

California

Santa Ana, CA

3 year(s)

Full-Time

Not Available
Job Description
URBAN ARMOR GEAR (UAG), a leader in the consumer electronic accessories space, is a fast paced, lifestyle driven company that designs, manufacturers, and sells rugged, light-weight, accessories for cell phones, tablets and laptop computers. We are looking for a talented Industrial Designer to join our growing creative team. You'll be part of an elite group of graphic and industrial designers who develop and market products for UAG's expanding product offering. The right individual embodies UAG's commitment to producing unique, branded, high quality products.

Visit our website for a look at our current product offering and to see to see some of our 3D images in context:
http://www.urbanarmorgear.com

POSITION SUMMARY:

UAG Design Group is seeking a traditional Industrial Designer with key software knowledge to hit the ground running. You will work directly with industrial design, graphic design and marketing to help create UAG's next product portfolio line. In addition, you will produce 3D models of proposed products, and execute dynamic photo real renderings for use on packaging, web, print, and a wide variety of promotional materials. We're looking for a passionate and motivated individual who is open in learning our process along with the ability to contribute amazing product renderings and 3D Model execution, while collaborating and conceptualizing respectfully within a team environment to produce UAG's next innovative products.

ESSENTIAL FUNCTIONS:
• Collaborate within the UAG Design Group to hatch compelling innovative products.
• Execute conceptual 2D designs to 3D models for manufacturing.
• Create photo realistic product renderings for packaging, web, and print collateral.
• Work directly or indirectly with other departments such as ID, Graphics, and Marketing as needed.
• Executed tasks are distributed by the following percentages. Conceptual Design 33%, Rendering 33%, and CAD Modeling 33%.
Job Requirements
EDUCATION, EXPERIENCE, AND SKILLS REQUIRED:
• Bachelor's degree in Industrial Design or Product Design from accredited School.
• 2-5 years of experience performing the essential functions of the job.
• Hands on and ability to hand sketch and render without digital software.
• Rock solid foundation skills
• Digital proficiency in the use of Adobe Photoshop.
• Fundamental use or proficient in SolidWorks.
• Fundamental use or proficient in Key Shot or comparable.
• Must be highly flexible, positive, motivated, team-oriented, and work respectfully with others.

At UAG, we work hard and play hard. You will be surrounded by a diverse team of talented individuals who share unmatched passion about the work they do every day and the activities they enjoy outside of work. UAG embraces work-life balance so your creativity can flow. To this end we offer a relaxed team environment with no dress code and work-from-home Fridays. Sharing ideas and collaboration is not just encouraged; it's part of the culture.

We offer one of the most comprehensive compensation and benefit plans in the industry, with extensive health and vision coverage as well as 401K and profit sharing plans.

Inspired individuals should submit their cover letter, resume and portfolio samples through Malakye.com, or via email to jobs@urbanarmorgear.com
Perks
We offer one of the most comprehensive compensations and benefit plans in the industry, with extensive health and vision coverage as well as 401K and profit sharing plans.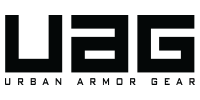 Date Posted: 8/11/2017
Industrial Designer
United States

California

Santa Ana, CA

3 year(s)

Full-Time

Not Available