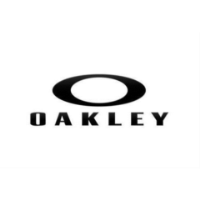 Date Posted: 5/8/2018
Senior Cost Accountant
United States

California

Foothill Ranch

0 year(s)

Full-Time

Not Available
Job Description
Oakley, Inc. is a sport and lifestyle brand, driven to ignite the imagination through the fusion of art and science. Building on its legacy of innovative, market-leading optical technology, the company manufactures and distributes high performance sunglasses, prescription lenses and frames, goggles, apparel, footwear, and accessories.

The essence of the brand is communicated through hundreds of professional and amateur athletes who depend on Oakley products to provide them with the very best while they redefine what is physically possible.

Oakley is part of Luxottica, a global leader in the design, manufacture and distribution of fashion, luxury and sports eyewear. Our wholesale network covers more than 150 countries and our retail presence consists of over 7,200 retail stores across the globe.

In North America, our wholesale business is the home to other global brands like Ray-Ban and many of the top fashion house brands. Our leading retail brands include; LensCrafters, Sunglass Hut, Pearle Vision, Target Optical and Sears Optical. We are also home to EyeMed, the fastest growing vision care company in the United States.

 
GENERAL FUNCTION The Sr. Accountant maintains, reviews and analyzes general ledger, cost accounting standards, plant financial statements and inventory data. MAJOR DUTIES AND RESPONSIBILITIES Tracks, forecasts and analyzes variance of labor spending of approximately 1,500 employees. Assists in month-end closing, prepares journal entries as necessary, and performs balance sheet and expense analysis. Performs other month end close and reporting duties, including: accruals, journal entries, and budget to actual overhead analysis. Analyzes cost accounting data and assists with cycle count/physical inventories. Maintains internal control documentation and tests internal controls. Reviews and analyzes inventory and variance reports, conducts research and performs analytical studies. Assists in preparation and analysis of monthly financial statements and weekly/monthly management reporting packages. Compiles information to be used in preparing annual operating budgets. Assists managers with monthly forecasts. Assists in special projects as requested. Prepares weekly and monthly schedules for management. BASIC QUALIFICATIONS BS in Accounting , Finance , Economics , Commerce, Business or any relevant field 5+ years of relevant experience 2+ years of related experience within a manufacturing environment Ability to apply knowledge of Generally Accepted Accounting Principles & Cost Accounting Standards Able to adapt to new and different computer programs and software to enable efficient data gathering and analysis Ability to research, compiles, analyze and interpret data SAP experience Strong understanding of Standard Cost models (Direct Material BOM Calculation, Direct labor Routings, Overhead application) Advanced knowledge of Excel Extremely detail oriented Excellent analytical, organizational, and communication skills Ability to work well with multiple departments and multiple levels in the organization  

Upon request and consistent with applicable laws, Luxottica will provide reasonable accommodations to individuals with disabilities who need assistance in the application and hiring process. To request a reasonable accommodation, please contact the Luxottica HR Solutions Group at 1-866-431-8484.

We are an Equal Opportunity Employer. All qualified applicants will receive consideration for employment without regard to race, color, gender, national origin, religion, age, disability, sexual orientation, gender identity or expression, citizenship, veteran or military status, marital status, pregnancy (including unlawful discrimination on the basis of a legally protected pregnancy or maternity leave), genetic information or any other characteristics protected by law.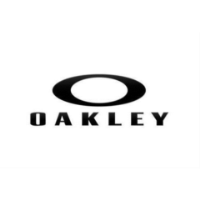 Date Posted: 5/8/2018
Senior Cost Accountant
United States

California

Foothill Ranch

0 year(s)

Full-Time

Not Available