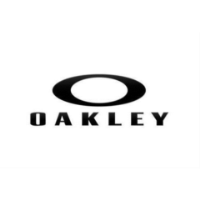 Date Posted: 9/10/2017
Oakley - Mold Tech III (Mold Repair CNC Specialist)
Foothill Ranch

0 year(s)

Full-Time

Not Available
Job Description
Oakley.  Designed to push the boundaries of performance.  From advanced eyewear technology to apparel innovation, Oakley sets itself apart from the rest. Backed by the power of Luxottica, our athletes and customers expect the best in sports performance and Oakley employees help to fuel this drive

GENERAL FUNCTION

The Mold Tech applies world class techniques and experience to the manufacture of replacement and/or spare custom injection mold components using CNC milling equipment.

MAJOR DUTIES AND RESPONSIBILITIES


Sets up and operates automatic CNC machines and manual machines as needed.
Creates CNC programs with CAM software.
Performs general mold repair work, machining, grinding etc. Some mold preventative maintenance and inspection.
Works with Mold Design Engineers and Mold Tool Room Supervisor as needed to develop a constructive efficient relationship.
Solves problems relating to unusual material, work-holding arrangements, machine settings, fabrication methods, and production process.
Reads & interprets complex CAD drawings/specifications of injection molds and part models.
Interprets mold component drawings for form, fit and function.
Designs and builds jigs and fixtures as needed.
Designs fixture clamping and holding tools.
Demonstrates experience in cutter feeds and speeds for milling, drilling and general machining.
Selects the correct types of steel required based on hardness and proper use for the application.
Follows safety rules and regulations and good shop practices.
Maintains daily records of work performed for management.
Ensures at all times that shop tools, machines, and working areas are maintained and cleaned.


BASIC QUALIFICATIONS


High School Diploma
5+ years of CNC Programming & Machining Experience
Excellent communication skills
Ability to proficiently use precision measuring instruments
Ability to perform complex set ups
Able to work in a group to solve problems with molds, dyes, assembly machines, and precision tools
Ability to follow directions and work well within a team environment
Able to perform work that requires prolonged standing and the ability to move or lift 50 lbs.
Experience with Microsoft applications
Experience with injection mold maintenance and repairs
Strong attention to detail and willing to listen
Ability to work under pressure to tight time scales
Good decision maker, able to work on own initiative
Self-motivated and task orientated
Ability to communicate effectively at all levels
Strong team player


PREFERRED QUALIFICATIONS


Technical Trade School
5+ years of CNC Programming & Machining experience with the majority of this time related specifically to injection molds
Experience in DMG Mori Seki
Experience in Mitsubishi EDM (Wire & Sinker)
Experience with Pro E and/or Solidworks
Experience with Geometrical, Dimensioning & Tolerancing
Experience with 3D Modeling
 

Upon request and consistent with applicable laws, Luxottica will provide reasonable accommodations to individuals with disabilities who need assistance in the application and hiring process.  To request a reasonable accommodation, please contact the Luxottica HR Solutions Group at 1-866-431-8484.

We are an Equal Opportunity Employer.  All qualified applicants will receive consideration for employment without regard to race, color, gender, national origin, religion, age, disability, sexual orientation, gender identity or expression, citizenship, veteran or military status, marital status, pregnancy (including unlawful discrimination on the basis of a legally protected pregnancy or maternity leave), genetic information or any other characteristics protected by law.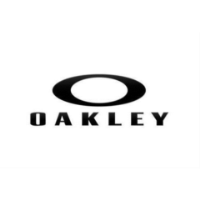 Date Posted: 9/10/2017
Oakley - Mold Tech III (Mold Repair CNC Specialist)
Foothill Ranch

0 year(s)

Full-Time

Not Available