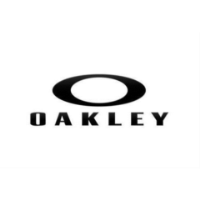 Date Posted: 9/10/2017
Oakley - Quality Associate Engineer (Lab)
Foothill Ranch

0 year(s)

Full-Time

Not Available
Job Description
Oakley.  Designed to push the boundaries of performance.  From advanced eyewear technology to apparel innovation, Oakley sets itself apart from the rest. Backed by the power of Luxottica, our athletes and customers expect the best in sports performance and Oakley employees help to fuel this drive

GENERAL FUNCTION

The Associate Test Lab Engineer supports the business operational needs of the company through engineering activities that drive prevention, detection of defects at earliest phase of product design, continuous improvement & customer satisfaction.

MAJOR DUTIES AND RESPONSIBILITIES


Develop and implement reliability analysis, design, validation and assessment methods to support new product introductions
Perform product qualification-testing plans, including functional testing, reliability and durability testing, and CE compliance testing
Complete product release activities in accordance with phase gate exits and production schedules
Implement new test equipment and method based on product performance specification
Work with Development Engineering and R&D to perform product design reviews (for reliability, safety, regulatory compliance etc.)
Performs root cause analysis through Design of Experiment (DOE) for failures in testing and/or field
Write and review detailed technical analysis reports
Provide technical supports to improve existing product reliability
Provide technical training to lab technicians
Adopt domestic and international standards and specifications for applicable products for quality improvements
Maintain a safe, organized and clean working environment by complying with procedures, rules, and regulations
Work effectively and collaboratively with others
Perform other duties and responsibilities as needed


BASIC QUALIFICATIONS


Bachelors of Science in Engineering, Math or related discipline.
1+ years experience in quality, product, or manufacturing engineering
Experience in the application in areas such as DOE, sampling techniques, regression, reliability, FMEA, hypothesis testing etc.
Experience with statistical software (e.g. mini-tab, etc.)
Strong communication skills
Basic project management experience and process improvement
Professionally agile and very comfortable partnering up, down and across a complex business
Self-motivated, with ability to achieve high impact in an unstructured environment
Excellent organizational skills, with ability to synthesize and report on problems


PREFERRED QUALIFICATIONS


Lean Manufacturing or Six Sigma certification
 

Upon request and consistent with applicable laws, Luxottica will provide reasonable accommodations to individuals with disabilities who need assistance in the application and hiring process.  To request a reasonable accommodation, please contact the Luxottica HR Solutions Group at 1-866-431-8484.

We are an Equal Opportunity Employer.  All qualified applicants will receive consideration for employment without regard to race, color, gender, national origin, religion, age, disability, sexual orientation, gender identity or expression, citizenship, veteran or military status, marital status, pregnancy (including unlawful discrimination on the basis of a legally protected pregnancy or maternity leave), genetic information or any other characteristics protected by law.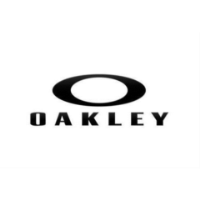 Date Posted: 9/10/2017
Oakley - Quality Associate Engineer (Lab)
Foothill Ranch

0 year(s)

Full-Time

Not Available