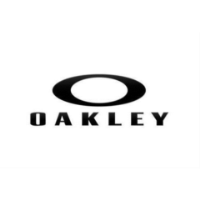 Date Posted: 9/22/2017
SR UX RESEARCHER
United States

California

Foothill Ranch

0 year(s)

Full-Time

Not Available
Job Description
Oakley, Inc. is a sport and lifestyle brand, driven to ignite the imagination through the fusion of art and science. Building on its legacy of innovative, market-leading optical technology, the company manufactures and distributes high performance sunglasses, prescription lenses and frames, goggles, apparel, footwear, and accessories.

The essence of the brand is communicated through hundreds of professional and amateur athletes who depend on Oakley products to provide them with the very best while they redefine what is physically possible.

Oakley is part of Luxottica, a global leader in the design, manufacture and distribution of fashion, luxury and sports eyewear. Our wholesale network covers more than 150 countries and our retail presence consists of over 7,200 retail stores across the globe.

In North America, our wholesale business is the home to other global brands like Ray-Ban and many of the top fashion house brands. Our leading retail brands include; LensCrafters, Sunglass Hut, Pearle Vision, Target Optical and Sears Optical. We are also home to EyeMed, the fastest growing vision care company in the United States.



GENERAL FUNCTION

The Sr. Industrial Design Analyst seeks to understand the needs of Oakley's athletes and consumers. How they use our products and why it is important to design and develop products addressing their needs. By listening, asking the right questions, observing and participating in the field, The Sr. Industrial Design Analyst drives the user experience in the most positive way. The Sr. Industrial Design Analyst uses tools like textual and visual analysis and translates understanding of user behavior and needs into data to inform product development teams. The Analyst's insights and observations are integrated into the research and development, design, product development, and marketing process to help create the unexpected.

MAJOR DUTIES AND RESPONSIBILITIES


Plans, coordinates, and conducts user research, including interviews, focus groups, surveys, and persona creation.
Plans, coordinates, participates and conducts in-person usability testing.
Carries out research based on analytics, including competitive product benchmark and heuristic evaluations.
Creates research reports and artifacts like user profiles, day-in-the-life scenarios, workflows and use case documents to help deepen organizational understanding of our users.
Presents summarized research results directly to the innovation and design teams for discussion and future implementation.
Provides design suggestions based on observation, research, and expertise.
Liaises with various teams to collaborate and coordinate test efforts.
Conducts desk research on project initiatives.
Other duties and responsibilities, as needed.


BASIC QUALIFICATIONS


Bachelor's degree in Engineering, Statistics, Industrial Design, Anthropology, Human Factor or related field
3+ years' experience in product development, user experience, consumer insights or strategic planning
Experience championing the voice of the customer - generating user insights, translating insights into feature requirements, conducting rigorous evaluations, and communicating findings to stakeholders
Expertise in using quantitative and qualitative research methodologies
Skills in statistical analysis with familiarity with statistical packages used for analysis
Demonstrated ability to visualize and present rich research data simply and clearly
Exceptional oral, written and interpersonal communication skills including the ability to work with internal and external stakeholders
Ability to excel in a fast paced agile environment, adapts to shifting urgencies, manage multiple priorities and meet deadlines
Ability to evaluate processes and recommend changes which result in a greater opportunity for goal achievement, enhanced usage or increased efficiency
Ability to travel for research activities


PREFERRED QUALIFICATIONS


Familiarity with methods for exploring consumer behaviors and characteristics
Outdoor gear expertise including knowledge of goggles, eyewear, helmets, or performance apparel


Upon request and consistent with applicable laws, Luxottica will provide reasonable accommodations to individuals with disabilities who need assistance in the application and hiring process. To request a reasonable accommodation, please contact the Luxottica HR Solutions Group at 1-866-431-8484.

We are an Equal Opportunity Employer. All qualified applicants will receive consideration for employment without regard to race, color, gender, national origin, religion, age, disability, sexual orientation, gender identity or expression, citizenship, veteran or military status, marital status, pregnancy (including unlawful discrimination on the basis of a legally protected pregnancy or maternity leave), genetic information or any other characteristics protected by law.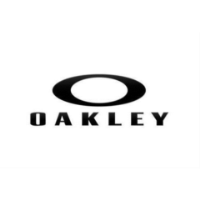 Date Posted: 9/22/2017
SR UX RESEARCHER
United States

California

Foothill Ranch

0 year(s)

Full-Time

Not Available