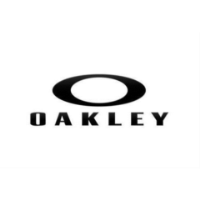 Date Posted: 9/16/2017
Oakley - Mold Tech III (EDM Machinist)
United States

California

Foothill Ranch

0 year(s)

Full-Time

Not Available
Job Description
Oakley, Inc. is a sport and lifestyle brand, driven to ignite the imagination through the fusion of art and science. Building on its legacy of innovative, market-leading optical technology, the company manufactures and distributes high performance sunglasses, prescription lenses and frames, goggles, apparel, footwear, and accessories.

The essence of the brand is communicated through hundreds of professional and amateur athletes who depend on Oakley products to provide them with the very best while they redefine what is physically possible.

Oakley is part of Luxottica, a global leader in the design, manufacture and distribution of fashion, luxury and sports eyewear. Our wholesale network covers more than 150 countries and our retail presence consists of over 7,200 retail stores across the globe.

In North America, our wholesale business is the home to other global brands like Ray-Ban and many of the top fashion house brands. Our leading retail brands include; LensCrafters, Sunglass Hut, Pearle Vision, Target Optical and Sears Optical. We are also home to EyeMed, the fastest growing vision care company in the United States.

 

GENERAL FUNCTION

The Mold Tech III coordinates and performs all functions related to the manufacture of replacement and/or spare custom injection mold components.

MAJOR DUTIES AND RESPONSIBILITIES


Performs general planning, scheduling, leading and organization of all in-sourced mold component manufacture.
Ensures that the work is completed on schedule while maintaining quality and a safe environment.
Promotes a safe and clean work environment.
Understands and utilizes the capabilities of computer aided design and computer numerical control machining.
Provides support and necessary machining for engineering changes and mold/process improvements.
Performs Quality Control on own work and work received from others.
Solves problems relating to unusual material, work-holding arrangements, machine settings, fabrication methods, and production process.
Provides final bench work and fitting of components as needed.
Works with Mold Design Engineers and Mold Tool Room Supervisor as needed to develop a constructive efficient relationship.
Programs, sets up and operates CNC EDM, Wire Edm and CNC Milling Machine in a safe manner.
Coordinates weld repairs and polishing as needed.
Reads in and manipulates CAD Designs from Solid Works or similar.


BASIC QUALIFICATIONS


Technical Trade School / Journeyman's Card
5+ years in the mold making industry
Proficient with CAD, NC programming, manual milling, grinding, turning, CNC and EDM
Working knowledge of molding, mold design, and material flow and knowledge of mold steels and their applications
Strong background in electrode design & manufacture
Experience with Microsoft applications
Experience with injection mold maintenance and repairs
Strong attention to detail, willing to listen and be a team player
Ability to work under pressure to tight time scales
Good decision maker, able to work on own initiative
Self-motivated and task orientated
Ability to communicate effectively at all levels


PREFERRED QUALIFICATIONS


Mitsubishi CNC EDM & Wire EDM experience
DMG Mori Seki CNC Milling
Laser welding / Tig welding experience
Mold Polishing experience
Pro E CAD Software Experience and 3D Modeling experience
 

Upon request and consistent with applicable laws, Luxottica will provide reasonable accommodations to individuals with disabilities who need assistance in the application and hiring process. To request a reasonable accommodation, please contact the Luxottica HR Solutions Group at 1-866-431-8484.

We are an Equal Opportunity Employer. All qualified applicants will receive consideration for employment without regard to race, color, gender, national origin, religion, age, disability, sexual orientation, gender identity or expression, citizenship, veteran or military status, marital status, pregnancy (including unlawful discrimination on the basis of a legally protected pregnancy or maternity leave), genetic information or any other characteristics protected by law.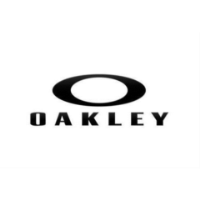 Date Posted: 9/16/2017
Oakley - Mold Tech III (EDM Machinist)
United States

California

Foothill Ranch

0 year(s)

Full-Time

Not Available