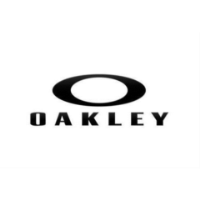 Date Posted: 3/16/2018
Oakley - Quality Assurance Tech 1
United States

California

Foothill Ranch

0 year(s)

Full-Time

Not Available
Job Description
Oakley, Inc. is a sport and lifestyle brand, driven to ignite the imagination through the fusion of art and science. Building on its legacy of innovative, market-leading optical technology, the company manufactures and distributes high performance sunglasses, prescription lenses and frames, goggles, apparel, footwear, and accessories.

The essence of the brand is communicated through hundreds of professional and amateur athletes who depend on Oakley products to provide them with the very best while they redefine what is physically possible.

Oakley is part of Luxottica, a global leader in the design, manufacture and distribution of fashion, luxury and sports eyewear. Our wholesale network covers more than 150 countries and our retail presence consists of over 7,200 retail stores across the globe.

In North America, our wholesale business is the home to other global brands like Ray-Ban and many of the top fashion house brands. Our leading retail brands include; LensCrafters, Sunglass Hut, Pearle Vision, Target Optical and Sears Optical. We are also home to EyeMed, the fastest growing vision care company in the United States.

 
GENERAL FUNCTION
This role will work in the Quality Lab as a Technician to carry out product tests of Oakley eyewear.

MAJOR DUTIES AND RESPONSIBILITIES

Performs product testing per standard work instruction and procedures
Record and analyze data and write accurate test reports
Conduct lot auditing testing for all military FG releases
Assist engineers with process validation, supplier qualification and process improvement
Support Lab Engineer to development/validate testing for new materials
Work with Lab Engineer to conduct failure analysis on customer returns


BASIC QUALIFICATIONS

High school diploma or general education degree (GED)
1+ years of related experience and/or training; or equivalent combination of education and experience.
Ability to read and comprehend simple instructions, short correspondence and memos.
Ability to write simple correspondence, and memos. Effectively present information in one-on-one and small group situations to customers, clients, and other employees.
Ability to add, subtracts, multiply, and divide in all units of measure, using whole numbers, common fractions, and decimals. As well as ability to compute rate, ratio, and percent and to draw and interpret bar graphs.
Ability to deal with problems involving several variables in standardized situations.
Attention to detail and concentration for necessary periods; apply common sense and understanding and carry out instructions (written, oral, or diagrammatic); adapt to situations requiring the precise attainment of set limits, tolerances, or standards.
 

Upon request and consistent with applicable laws, Luxottica will provide reasonable accommodations to individuals with disabilities who need assistance in the application and hiring process. To request a reasonable accommodation, please contact the Luxottica HR Solutions Group at 1-866-431-8484.

We are an Equal Opportunity Employer. All qualified applicants will receive consideration for employment without regard to race, color, gender, national origin, religion, age, disability, sexual orientation, gender identity or expression, citizenship, veteran or military status, marital status, pregnancy (including unlawful discrimination on the basis of a legally protected pregnancy or maternity leave), genetic information or any other characteristics protected by law.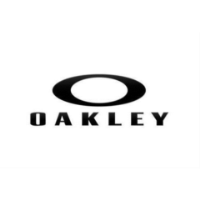 Date Posted: 3/16/2018
Oakley - Quality Assurance Tech 1
United States

California

Foothill Ranch

0 year(s)

Full-Time

Not Available