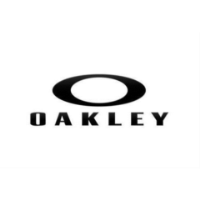 Date Posted: 3/16/2018
Oakley - HRBP Senior Manager (Manufacturing)
United States

California

Foothill Ranch

0 year(s)

Full-Time

Not Available
Job Description
Oakley, Inc. is a sport and lifestyle brand, driven to ignite the imagination through the fusion of art and science. Building on its legacy of innovative, market-leading optical technology, the company manufactures and distributes high performance sunglasses, prescription lenses and frames, goggles, apparel, footwear, and accessories.

The essence of the brand is communicated through hundreds of professional and amateur athletes who depend on Oakley products to provide them with the very best while they redefine what is physically possible.

Oakley is part of Luxottica, a global leader in the design, manufacture and distribution of fashion, luxury and sports eyewear. Our wholesale network covers more than 150 countries and our retail presence consists of over 7,200 retail stores across the globe.

In North America, our wholesale business is the home to other global brands like Ray-Ban and many of the top fashion house brands. Our leading retail brands include; LensCrafters, Sunglass Hut, Pearle Vision, Target Optical and Sears Optical. We are also home to EyeMed, the fastest growing vision care company in the United States.



GENERAL FUNCTION

The HR Business Partner is both a strategic and hands-on role that provides Human Resources support to approximately 800 + employees in a 24/7 high volume optical manufacturing and distribution center environment. The role is critical in executing our people initiatives, providing great internal customer support, and driving HR functional excellence and process improvement

MAJOR DUTIES AND RESPONSIBILITIES


Leadership Development: Partners with first line leaders to provide strategic direction and build effective teams. Identifies training gaps and programs to bridge gaps.
Talent Acquisition: Works with the leaders to create and maintain direct labor workforce staffing plans and manages onsite staffing agencies to ensure continued success and growth of the team. Leads orientation
Employee Relations: Key point of contact for employees and front line leaders. Provides coaching and guidance. Reviews trends with management and recommends actions to ensure positive organizational changes and continued employee engagement.
Safety: Supports the development of Environmental, Health, and Safety (EHS) plans to meet operational goals to reduce accidents, injuries and incidents. Takes an active role in the company return to work program.
HR Operations: Understands and stays updated on the employee programs, processes and systems as related to HR programs (i.e. compensation, benefits, payroll, HRIS), and builds relationships with program owners in the COE in order to ensure Oakley population can navigate through the appropriate resources.
Compliance: Proactive approach in identifying and managing employment related risks, including litigation and investigations in accordance with government regulations and company policy.
Partners with other disciplines and the broader HR Department to ensure quality delivery of company-wide programs and initiatives.
Foster an environment conducive to a high performance team oriented organization.
Other duties and responsibilities.


BASIC QUALIFICATIONS


Bachelor's degree required.
8+ years of progressive exempt level Human Resources experience.
Bilingual in English-Spanish, required.
Experience supporting hourly employee client groups.
Fast pace manufacturing experience, highly desired
Demonstrated proficiency in organizational development and effectiveness along with competence in all the normal areas: performance management, compensation, talent acquisition, compliance and development, management coaching
Interpersonal and communication skills that instantly establish rapport, collaboration, trust, confidence and credibility with leaders and employees
Strong business acumen and organizational agility. Able to size up business issues easily and recommend/establish priorities in partnership with the business.
Ability to contribute ideas and provide solutions to the design and implementation of HR strategies/programs/processes – and power to see it through
Excellent planning and organization skills, attention to detail, ability to handle multiple tasks, and work in a fast-paced, time-sensitive environment
Outstanding written and verbal communication skills; must be an articulate and persuasive communicator
Resourceful, innovative and creative problem solver.
Functions comfortably and effectively in an entrepreneurial and high growth environment.


PREFERRED QUALIFICATIONS


Master's Degree


Upon request and consistent with applicable laws, Luxottica will provide reasonable accommodations to individuals with disabilities who need assistance in the application and hiring process. To request a reasonable accommodation, please contact the Luxottica HR Solutions Group at 1-866-431-8484.

We are an Equal Opportunity Employer. All qualified applicants will receive consideration for employment without regard to race, color, gender, national origin, religion, age, disability, sexual orientation, gender identity or expression, citizenship, veteran or military status, marital status, pregnancy (including unlawful discrimination on the basis of a legally protected pregnancy or maternity leave), genetic information or any other characteristics protected by law.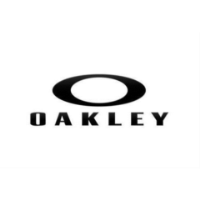 Date Posted: 3/16/2018
Oakley - HRBP Senior Manager (Manufacturing)
United States

California

Foothill Ranch

0 year(s)

Full-Time

Not Available