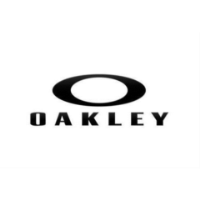 Date Posted: 5/22/2018
Oakley - Eyewear Designer
United States

California

Foothill Ranch

0 year(s)

Full-Time

Not Available
Job Description
Oakley, Inc. is a sport and lifestyle brand, driven to ignite the imagination through the fusion of art and science. Building on its legacy of innovative, market-leading optical technology, the company manufactures and distributes high performance sunglasses, prescription lenses and frames, goggles, apparel, footwear, and accessories.

The essence of the brand is communicated through hundreds of professional and amateur athletes who depend on Oakley products to provide them with the very best while they redefine what is physically possible.

Oakley is part of Luxottica, a global leader in the design, manufacture and distribution of fashion, luxury and sports eyewear. Our wholesale network covers more than 150 countries and our retail presence consists of over 7,200 retail stores across the globe.

In North America, our wholesale business is the home to other global brands like Ray-Ban and many of the top fashion house brands. Our leading retail brands include; LensCrafters, Sunglass Hut, Pearle Vision, Target Optical and Sears Optical. We are also home to EyeMed, the fastest growing vision care company in the United States.

 

GENERAL FUNCTION

The Eyewear Designer uses considerable design experience to help shape core form languages, clarify target demographics, offer visual problem solving at varying levels of complexity, as well as provide compelling functional ideation. The Eyewear Designer works as part of the design team which prides itself on being multitalented and flexible. The Eyewear Designer maintains inherent knowledge surrounding trends, brands, product technologies & development.

MAJOR DUTIES AND RESPONSIBILITIES


Develops compelling design proposals for products that show a vision for the future of Oakley.
Works with multiple projects simultaneously through ideation phase to concept modeling, and finally to A-class surfacing/industrialization.
Works with engineers to come up with design and engineering solutions that serve the design vision and also fit with the engineering constraints.
Participates in cross-functional strategy, timing, and process discussion as it pertains to eyewear or helmets.
Occasionally participates in non-eyewear/helmet design efforts as necessary.
Other duties and responsibilities.


BASIC QUALIFICATIONS


Bachelor's degree in Industrial Design/Engineering or related field
3+ years of experience within the product or automotive design field
Technical knowledge of prototyping, manufacturing, and assembly processes as it relates to injection molded products
Ability to provide a portfolio / body of work that demonstrates an elevated level conceptual thinking and execution on premium environments and experiential spaces
Ability to take 2D to 3D
Engaging presenter, able to story tell around a given concept, and sell in big ideas
Strong sketch/render, visual communications and presentation skills
Must be self-motivated and able to manage multiple parallel-path projects
Demonstrated ability to deliver successful designs under tight timing constraints
Excellent at creating and maintaining cross-functional working relationships
Demonstrates the strong ability to design details and detect minor flaws
Stays current on major aesthetic trends and be able to articulate them clearly
Basic understandings of consumer groups or be open to research
 

Upon request and consistent with applicable laws, Luxottica will provide reasonable accommodations to individuals with disabilities who need assistance in the application and hiring process. To request a reasonable accommodation, please contact the Luxottica HR Solutions Group at 1-866-431-8484.

We are an Equal Opportunity Employer. All qualified applicants will receive consideration for employment without regard to race, color, gender, national origin, religion, age, disability, sexual orientation, gender identity or expression, citizenship, veteran or military status, marital status, pregnancy (including unlawful discrimination on the basis of a legally protected pregnancy or maternity leave), genetic information or any other characteristics protected by law.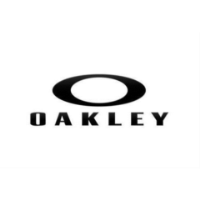 Date Posted: 5/22/2018
Oakley - Eyewear Designer
United States

California

Foothill Ranch

0 year(s)

Full-Time

Not Available