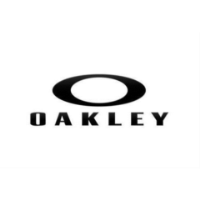 Date Posted: 3/10/2018
Oakley - Process Tech II (5ML)
United States

California

Foothill Ranch

0 year(s)

Full-Time

Not Available
Job Description
Oakley, Inc. is a sport and lifestyle brand, driven to ignite the imagination through the fusion of art and science. Building on its legacy of innovative, market-leading optical technology, the company manufactures and distributes high performance sunglasses, prescription lenses and frames, goggles, apparel, footwear, and accessories.

The essence of the brand is communicated through hundreds of professional and amateur athletes who depend on Oakley products to provide them with the very best while they redefine what is physically possible.

Oakley is part of Luxottica, a global leader in the design, manufacture and distribution of fashion, luxury and sports eyewear. Our wholesale network covers more than 150 countries and our retail presence consists of over 7,200 retail stores across the globe.

In North America, our wholesale business is the home to other global brands like Ray-Ban and many of the top fashion house brands. Our leading retail brands include; LensCrafters, Sunglass Hut, Pearle Vision, Target Optical and Sears Optical. We are also home to EyeMed, the fastest growing vision care company in the United States.

 

GENERAL FUNCTION

The Process Tech II assures injection molding machines run to quality standards and meet all production goals. Assures all safety and housekeeping procedures are followed. Communicates potential hazards as well as reports all quality and scrap issues to supervisor/manager in a timely manner. The Process Tech II pulls and sets injection molds, programs injection molding machines and sets up robots and other automated equipment.

MAJOR DUTIES AND RESPONSIBILITIES


Works with supervisors and quality in maintaining stable processes and quality.
Directs and monitors the execution of the production schedule as well as performs mold and/or material changes and start-ups as dictated by the schedule.
Performs process troubleshooting, part inspections and various other functions to insure part conformity and quality.
Verifies paperwork for jobs and completes inspections at startup of jobs and in process inspections.
Monitors and prepares support equipment i.e. thermolators, dryers, robots and other fixtures.
Supports Process Engineers in the development of process improvements as well as setting up molds and other secondary automated equipment.
Sets up, starts up, monitors and troubleshoots multiple automated equipment.
Inspects and evaluates workplace environment, equipment, and practices, in order to ensure compliance with safety standards.
Provides excellent internal customer service to machine operators and leads through quick response time, effective communication, and resolution of issues.
Troubleshoots, maintains, repairs/replaces and tests automation systems, components and networks.
Communicates production status to leads, material handlers, supervisors and process technicians from other shifts.


BASIC QUALIFICATIONS


High school diploma or GED equivalent
Prior experience in troubleshooting and repairing automated systems including the mechanical devices, hydraulic and the human-machine interfaces that are present on the mentioned systems
6+ years of experience working in the plastic injection molding industry as a Process Technician or within the automation industry at large
Strong mechanical aptitude with proficiency in various instruments and hand tools
Knowledge of machines and tools, including their designs, uses, repair, and maintenance


PREFERRED QUALIFICATIONS


Bachelor's degree or certification from a technical school
Experience utilizing a computer terminal or personal computer
Several years' experience in an injection molding environment
Knowledge of raw materials, production processes, quality control, cost effectiveness, and other techniques to ensure efficient production of quality products.
Knowledge of Arburg touch screen injection molding machines
Knowledge of Sepro and ABB Robots
 

Upon request and consistent with applicable laws, Luxottica will provide reasonable accommodations to individuals with disabilities who need assistance in the application and hiring process. To request a reasonable accommodation, please contact the Luxottica HR Solutions Group at 1-866-431-8484.

We are an Equal Opportunity Employer. All qualified applicants will receive consideration for employment without regard to race, color, gender, national origin, religion, age, disability, sexual orientation, gender identity or expression, citizenship, veteran or military status, marital status, pregnancy (including unlawful discrimination on the basis of a legally protected pregnancy or maternity leave), genetic information or any other characteristics protected by law.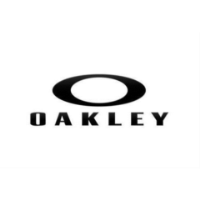 Date Posted: 3/10/2018
Oakley - Process Tech II (5ML)
United States

California

Foothill Ranch

0 year(s)

Full-Time

Not Available