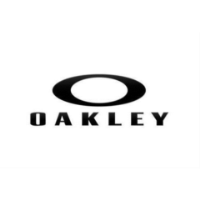 Date Posted: 3/10/2018
Key Account Manager
United States

California

Foothill Ranch

0 year(s)

Full-Time

Not Available
Job Description
Luxottica is a global leader in the design, manufacture and distribution of fashion, luxury and sports eyewear. Our wholesale network covers more than 150 countries and our retail presence consists of over 7,200 retail stores across the globe.

In North America, our wholesale business is the home to global brands like Ray-Ban, Oakley, and many of the top fashion house brands. Our leading retail brands include; LensCrafters, Sunglass Hut, Pearle Vision, Target Optical and Sears Optical. We are also home to EyeMed, the fastest growing vision care company in the United States.

Luxottica's Wholesale teams deliver the highest quality frames, best-in-class expertise and a deep understanding of products and markets to support our customers and fuel their businesses all over North America.

 

GENERAL FUNCTION

The Key Account Manager (AFA = Apparel, Footwear & Accessories) oversees sales ownership and responsibilities in select Oakley National Accounts for AFA business. AFA sales responsibilities span from owning account's Oakley business, owning the Oakley-account primary relationship, delivering Oakley product presentations to account buyers, and managing the Oakley-account investment in Oakley AFA determined accounts.

MAJOR DUTIES AND RESPONSIBILITIES


Evaluate/develop account plans, marketing and sales tools, on-line merchandising, product presentations, shipping methods, training needs, assortment, and retail events.
Execute and monitor overall strategies and performance of all accounts - account sophistication, vendor agreements, inventory levels, sell through data, sales performance.
Drive input on the development and refinement of the forecast based on the conceptual line plan.
Determine product opportunities within accounts and develop sales plans for each.
Work closely with Oakley AFA Merchants, AFA Product Manager, and Channel Sales Managers to develop short and long term strategies to increase sales volume in select accounts.
Attend relevant industry related trade shows, events, and training sessions.
Quickly develop business partnerships with account buyers.
Identify account needs –product, marketing, contests, sales support, and enhancing the overall business relationship through constant interaction/feedback with select accounts.
Work with Oakley Channel Sales Managers to share information, gather feedback and develop best business practices (planning, selling, managing product, communication, relationship building).
Gather feedback from Oakley Trade Marketing and U.S. Wholesale Strategy Manager - product stories, marketing campaigns, athlete & product videos, and additional web assets.
Proactively inform on competitive landscape and sales trends per account.
Plan & execute account special events and business functions (Charity support events, Oakley brand immersion events, Key Account Week for line showings).
Deepen relationships with buyers and account-partner's support staff to capture sales opportunities.
Deliver Daily/Weekly/Monthly financial forecast guidance
Ensure all AFA products pre-book and replenishment fulfillment is met for select AFA accounts - order entry, A/R, A/P, backorder, late deliveries, etc.


BASIC QUALIFICATIONS


BA/BS degree or equivalent experience
2+ years of previous account management, sales, or marketing experience
Successful track record in proactively leading and directing the work of others.
Knowledge of national account competitive landscape inclusive of product categories, industry, and competition.
Ability to utilize quantitative analytics for account presentation preparation and delivery (expert at Excel, PowerPoint).
Ability to learn, apply new learning, achieves results toward becoming a seasoned account-facing sales professional.


PREFERRED QUALIFICATIONS


Understanding and acceptance to learn Best-in-Class selling & product management concepts within Oakley's AFA verticals.
Proficient with SAP, Edifice, Digital Showroom, etc.
 

Upon request and consistent with applicable laws, Luxottica will provide reasonable accommodations to individuals with disabilities who need assistance in the application and hiring process. To request a reasonable accommodation, please contact the Luxottica HR Solutions Group at 1-866-431-8484.

We are an Equal Opportunity Employer. All qualified applicants will receive consideration for employment without regard to race, color, gender, national origin, religion, age, disability, sexual orientation, gender identity or expression, citizenship, veteran or military status, marital status, pregnancy (including unlawful discrimination on the basis of a legally protected pregnancy or maternity leave), genetic information or any other characteristics protected by law.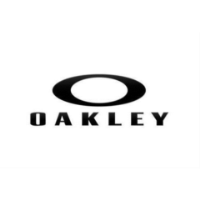 Date Posted: 3/10/2018
Key Account Manager
United States

California

Foothill Ranch

0 year(s)

Full-Time

Not Available