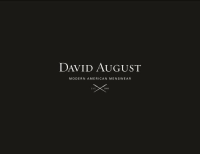 Date Posted: 9/12/2017
Clothier Assistant
United States

California

Costa Mesa

0 year(s)

Full-Time

Min Salary: $30000.00 - Max Salary: $30000.00 per Year
Job Description
David August Inc. is in search of a Clothier Assistant to join the team in Costa Mesa, CA. This is an entry-level position ideal for a recent college graduate looking for a once in a lifetime career opportunity to become an expert in men's couture fashion. This dynamic role will give you the opportunity to experience hands on a training in all areas of production cycle: order processing, styling, Shipping/Logistics, coordinating wardrobe.

Goal: Assist and support Executive Clothier in the areas of Sales, Fashion Design, Textiles, and In-House Styling.

Job Requirements
Responsibilities:

• Directly supports Executive Clothier with design process from conception to implementation – including fabric selection and styling details.
• Utilizes company system to style, review, and approve custom clothing (shirts, coats, suits).
• Assists fabric purchasing team with inquires related to open sales orders.
• Assists in preparation of new clothing ready for fitting; selects proper accessories to create looks based on client needs.
• Updates client printed and Digital wardrobe books (Will train)
• Updates and maintains Ready for fitting/delivery reports.
• Research and organize men's fashion trends, concepts, and color inspirations for Executive Clothier.
• Responds to written and verbal requests on behalf of clothier as needed.
• Travel with Clothier to sales appointments and functions.
• Be able to lift 100 pounds (This is a must)
Additional Qualifications:

• Bachelor's degree or Fashion Degree/Certificate preferred
• Experience in fashion industry with knowledge and understanding of fashion design, textiles, and apparel manufacturing desired
• Strong organizational, reporting, and written communication skills
• Ability to communicate clearly and professionally
• High level of accuracy, attention to detail and ability to prioritize multiple tasks in a fast-paced environment
• Ability to analyze, problem-solve, and improve on processes
• Demonstrate ability to use a variety of technology (e.g. PC, iDevices) and new computer applications
• Computer data entry
• Deadline-oriented and ability to work a flexible schedule

Key Characteristics:

Communication – strong interpersonal skills and ability to work with a team.

Detail Oriented – demands accuracy of information.

Organized –commitment to planning, time optimization, and prioritization.

Accountable – "figure it-out attitude "whatever it takes to get the job done.

Flexible – willing to help on any task when needed.

Honest – Takes pride in their work.

Optimistic - willingness to learn; sees problems as opportunities for innovation and growth.

Style – has a strong fashion sense and stays current on the latest trends.

Artistic – possess a good eye for design and understands the relationship between color, textures, and pattern.

Perks
Benefits:
401K
Employer Paid Health Benefits
Accrued Paid Time Off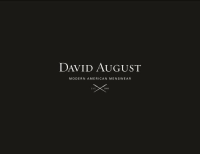 Date Posted: 9/12/2017
Clothier Assistant
United States

California

Costa Mesa

0 year(s)

Full-Time

Min Salary: $30000.00 - Max Salary: $30000.00 per Year