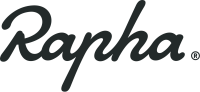 Date Posted: 8/15/2017
Clubhouse Marketing Managers
Multiple Locations

New York, Chicago, and Seattle

4 year(s)

Full-Time

Not Available
Job Description
Rapha is a brand built upon rich and thoughtful experiences. Our approach to building relationships through riding allows Rapha to interact with our customers in a way that is both meaningful and authentic. Our passion and respect for the sport comes through most clearly when we are creating interactions that matter.

The Clubhouse Marketing Manager is responsible for building the Rapha brand and business in the city to which he/she is assigned. This includes developing and executing an integrated marketing plan to support the business from a clubhouse foot-traffic, sales and experience standpoint, building value into the Rapha Cycling Club membership/experience and contributing to the financial success of the web business.

Additionally, this role will also oversee and direct the RCC Chapter Coordinator, based in each city.

This person will work closely with many functions within the business: collaborating with the Regional Marketing Director, Clubhouse General Manager, RCC Chapter Coordinator, Clubhouse Regional Manager, Content Manager, Digital Marketing and the London HQ office (creative, product, finance).

The Clubhouse Marketing Manager will be the go to person on the ground to execute the communications, rides, events, community outreach and digital marketing that make our clubhouses a community. They will take direction from the Regional Marketing Director, and be responsible for owning and driving their own projects.

The Clubhouse Marketing Manager will be a representative of the brand to consumers, industry partners, and the press. A positive force for the brand, this person will play a critical role within the North American team. This role will report into the Regional Marketing Director for North America and work out of the clubhouse a couple of days per week.

The Role:

This role is responsible for building the brand and business around Rapha, including:

- Building integrated marketing plans to hit monthly retail footfall targets, expand regional brand awareness, and grow web sales
- Developing annual programming to support key product launches, brand moments and the World Tour race calendar, including events and rides
- Developing and managing local partnerships
- Implementing Lead Generation activities (direct mail, digital advertising)
- Identifying local advertising and PR opportunities
- Communicating and overseeing Ambassadors and Influencers, including comms, training, and event/ride activation
- Briefing email and social comms to support your initiatives
- Managing the internal creative development process
- Creating post-event reports and analyzing data capture metrics to seek continuous improvement
- Managing and maintaining annual budget
- Daily responsibilities include:
*Vendor management
*Project management
*Budget management
*Creative and Emailing briefing
*Planning and logistics
*Updating internal documents to publish content to the web
- Managing RCC Chapter Coordinator
Job Requirements
The Candidate:

- 3-5 years of Retail marketing experience
- Can manage multiple balls in the air without breaking a sweat
- Always one step ahead of his / her boss
- Possesses the ability to assess business situations and make recommendations and plans accordingly
- Has an innate drive and sense of urgency
- Self-driven and directed
- Possesses a collaborative, inclusive and ego-less approach
- Proactive, dynamic interpersonal style
- An ability to operate effectively at all levels with both internal and external stakeholders
- Highly organized
- Loves to plan, build and manage project and production timelines and budget
- Not afraid of "the numbers"
- Can prioritize competing requests
- Resourceful, but knows when to ask for help
- Possesses courage under fire
- Can be the face of the Rapha brand, projecting the values of the brand in all interactions
- Over-delivers, finding ways to create special moments that can be "only Rapha"
- Loves and appreciate the sport of road racing/cycling

Please submit your cover letter and resume through Malakye, and please be sure to answer the following questions in your cover letter:

1. What does cycling mean to you?
2. Which location are you interested in? This role requires excellent knowledge of the local area.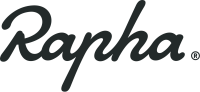 Date Posted: 8/15/2017
Clubhouse Marketing Managers
Multiple Locations

New York, Chicago, and Seattle

4 year(s)

Full-Time

Not Available