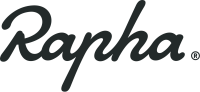 Date Posted: 3/13/2018
Rapha Cycling Club (RCC) Coordinator, Washington D.C.
United States

District of Columbia

Washington D.C.

4 year(s)

Full-Time

Not Available
Job Description
The Rapha Cycling Club is the first international members' cycling club of its kind. A network of passionate road cyclists, the RCC is a highly active riding and racing club, offering a wealth of membership benefits and services. With 'Chapters' based in key cycling cities around the world, the RCC will connect you to like-minded riders, and members will enjoy a dedicated concierge service, enabling them to get closer to Rapha than ever before.

The Chapter Coordinator represents the Rapha brand to consumers, manages memberships and creates event and ride programming in the Washington DC area.

THE ROLE:
• Make riding the heart of the RCC
• Plan, manage and execute a full annual calendar of marketing initiatives including but not limited to: weekly rides, ride
excursions, training camps, etc
• To be the face of the RCC (customer service): Develop strong relationships with local, regional and visiting members, in
person, via email and online.
• Drive the development of the local RCC community, both on-line (Rapha.cc, forum, social media etc) and off-line
(Clubhouse, rides and events)
• Work closely with the RCC central team and regional marketing team to deliver the best RCC experience
• Responsible for driving the chapter member acquisition and retention numbers
• To encourage members to race in RCC colours
• Deliver on time the weekly chapter / region report to the RCC manager and central stakeholders
• Continually evaluate and feedback RCC customer insights
• Work with central management teams on new ways to grow and improve the RCC
• Managing the central RCC inbox, and covering regional inboxes as required.
• Interact with all US RCC members by responding to and resolving emails via Zendesk
• Administering the RCC forum and social channels; daily monitoring of posts, replying where necessary, uploading new
threads to keep members informed of events, rides and product launches.
• Supporting the RCC team worldwide in the management and administration of Club memberships.
Job Requirements
THE CANDIDATE:

The ideal candidate will have the following qualities:
• Excellent understanding of Rapha products and the brand
• A premium / luxury customer service approach with experience of demanding clientele
• Creative oriented person with an excellent sense of quality and style
• Ability to manage budgets and projects in a fast paced environment
• Proven ability to network and communicate with a broad spectrum of the cycling community
• Ability to demonstrate excellent leadership skills and flexibility to change
• Demonstrate great awareness and versatility
• Strong people skills – a good communicator, approachable and engaging
• Organized and self-motivated with a mind-set to plan well ahead
• Experienced road cyclist with a passion for riding and racing. Comfortable leading group rides of varying sizes
• Experience in social media
• Willing to work at least 1 day every weekend
• Prior work experience in customer service, event management or sports marketing is welcomed but not a must
• Self-motivated leader with a cool head under pressure
• A committed team player
• Proficient with general office administration, including Microsoft Office
• Excellent attention to detail and proficient writing skills
• Knowledge of cycling in the Washington area
• Experience with Zendesk, Campaign Monitor and Smart Focus is a bonus

To apply, please click on the "External Application" link, and be sure to let us know you found this job on Malakye!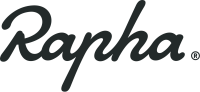 Date Posted: 3/13/2018
Rapha Cycling Club (RCC) Coordinator, Washington D.C.
United States

District of Columbia

Washington D.C.

4 year(s)

Full-Time

Not Available