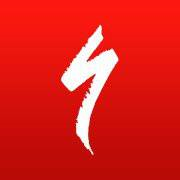 Date Posted: 6/18/2018
Bike Mechanic
United States

California

Costa Mesa, CA

2 year(s)

Full-Time

Min Salary: $16.00 - Max Salary: Not Available per Hour
Job Description
Specialized Costa Mesa is in search of a Bicycle Mechanic to join our Southern California retail team.

ABOUT SPECIALIZED COSTA MESA //

Specialized Costa Mesa is one of Orange County's finest bike specialty stores and largest Specialized retailer. Our mission is to provide an unparalleled shopping experience for every customer. We strive to accomplish this goal by having the large assortment of bike styles, accessories, apparel and events to serve the rider experience. We value our staff's creativity, positive attitude, respect for all, teamwork, personal growth, and fun which make Specialized Costa Mesa an amazing place to work.

When enjoying time outside of the store, Costa Mesa staff can be found in the wild: mountain biking, road biking, running trails, climbing, camping, and surfing. Specialized Costa Mesa's commitment to work/life balance give associates a chance to experience the outdoors while enjoying what they love; working with bikes. With so much to do in and around Orange County, there's something for everyone!

POSITION SUMMARY //

Specialized Costa Mesa is looking for an experienced, passionate retail specialist and service mechanic to help drive our business. Creativity with a passion for what you do every day combined with strong mechanical aptitude and communication are essential for this position. Your ability to work in a multi-faceted, fast paced environment where change is inevitable and is core to how you succeed. You know that adapting in today's fast changing retail environment and a high attention to customer service is what we have to do to be successful.
Job Requirements
Job Requirements:

SKILLS //

• Organize, coordinate and plan out the service repair process
• Analyze and diagnosis bike related repairs and be able to work independently
• Keep the service center stocked for efficiency and fast turnaround
• Understanding and staying on top of future trends & technology

QUALIFICATIONS //

• A minimum of 2+ years of bike mechanic experience
• Broad market awareness including new technology, suspension and high end bike components
• Strong verbal, writing and computational communication skills
• Ability to think outside the box and develop pathways to maintain efficiency
• Collaborative team approach; exercises flexibility and willingness to accomplish a common goals
• Commitment to outstanding customer service

Being a cyclist only makes this position all the more fun!

If this sounds like you, great! We will review your resume but most importantly we will very carefully evaluate your cover letter, hoping that you are able to convince us through a individualized cover letter that you are the unique candidate we seek.

Please submit your cover letter and resume along with your salary requirements through Malakye.com, or email to tommy.abrahams@specialized.com
Perks
We offer a competitive compensation, health insurance, paid vacation and department bonuses!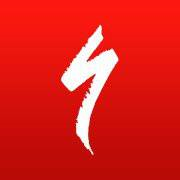 Date Posted: 6/18/2018
Bike Mechanic
United States

California

Costa Mesa, CA

2 year(s)

Full-Time

Min Salary: $16.00 - Max Salary: Not Available per Hour