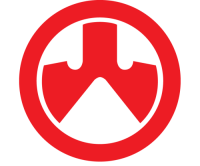 Date Posted: 9/15/2017
Product Manager
United States

Texas

Austin, TX

2 year(s)

Full-Time

Not Available
Job Description
Magpul is looking to add a Product Manager to its team in Austin, TX.

The Product Manager will be responsible for the development and execution of product requirements, product ideas, product tracking through the design and manufacturing process, testing and evaluation, product launch, lifecycle management, and assisting with the development of marketing efforts and materials for products. The Product Manager will be responsible for providing customer research, market conditions and status/activity of competing organizations/brands to assist Sales, Product Management, and key leadership in developing strategy and product direction. In addition, the Product Manager will be accountable for the financial success of, and will have duties across the breadth of product activities related to, the product category(ies) that are assigned.

Essential Duties and Responsibilities:
• Determine and develop product ideas and product requirements to support the new product development process.
• Evaluate and present the business case for prioritization and product portfolio strategy within assigned category(ies).
• Provide input on revision and improvement of existing products.
• Assist in the development of marketing materials and efforts for product campaigns across media (print, web, environmental, etc.).
• Identify product performance and feature requirements and ensure they meet overall brand strategy.
• Provide occasional customer training on product performance, features, benefits, and use to support sales and marketing efforts.
• Support trade show activities.
• Support product oriented marketing efforts such as writer's events, content generation, etc.
• Work with the design, test, and engineering teams to facilitate the product development process.
• Manage and coordinate market release of assigned products through project engineering and marketing to achieve successful product launch and maximize product revenue.
• Direct, conduct, and present market research on customers, overall market conditions, competitor activity, and other indicators as they relate to product development.
• Maintain end-user and training community contact through Magpul CORE in support of requirements generation for the new product development process.
• Domestic travel required up to 20%.
• Other duties as assigned.

Additional:
• This position reports to the Director of Product Management.
• Competitive pay rate commensurate to experience.
• Benefits include medical, dental, vision, life and long-term disability insurance as well as voluntary short-term disability and accident insurance. Additionally we offer a 401(k) Plan.
• Must be eligible to work in the United States for any employer. The applicant must be authorized to receive Technical Data and/or Technology under U.S. export control laws. Any offer made is contingent on the applicant passing a background check that will include a restricted party screening and, for prospective employees who are Foreign Persons, on the Company obtaining all necessary export licenses. In addition the applicant will be required to pass a criminal background check and drug screening.

Magpul is an equal opportunity employer.
Job Requirements
Qualifications:
• Industrial design, business, or engineering degree and experience in product development activities, or other degree and equivalent experience.
• 2 years' experience in product management.
• Experience with product requirement and prototype refinement.
• Experience as an end-user of the product category(ies) to be managed and with the associated industry.
• Knowledge of the firearms and firearms accessory industries/industry experience desired, regardless of assigned product category.
• Some experience with retail merchandising or marketing desired.

Job Knowledge, Skills and Abilities:
• Proficient in MS Office Suite.
• Ability to manage and meet deadlines.
• Ability to work in a fast-paced, self-starter, entrepreneurial environment.
• Ability to assimilate, understand, and convey the Magpul brand image.
• Excellent communication skills; both written and verbal.
• Ability to research, collect, and present relevant product and industry information to support a business case or product recommendation.

To apply, please click on the "External Application" link, and be sure to let us know you found this job on Malakye!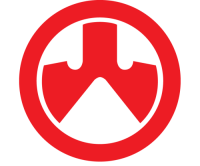 Date Posted: 9/15/2017
Product Manager
United States

Texas

Austin, TX

2 year(s)

Full-Time

Not Available