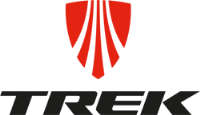 Date Posted: 1/18/2018
Graphic Designer
United States

Wisconsin

Waterloo, WI (Madison Area)

2 year(s)

Full-Time

Not Available
Job Description
Trek Bicycle is a global leader in the design and manufacture of bicycles and bicycle related products. Trek believes the bicycle can be a simple solution to many of the world's most complex problems and is committed to breaking down the barriers that prevent people from using bicycles for transportation, recreation, and inspiration.

Our mission is to create products we love and take care of our customers. We value our team, making sure the best is on the field. We also appreciate new ideas from anywhere, inspiring others with our positive energy, dealing with reality to make the tough calls, and getting things done quickly, turning ideas into reality.

Come, join us, and help us transform the world, the bicycle, and have a blast while doing it!

Position Description:

We Believe in Bikes. We Believe in Great Design.

The graphic designer is responsible for trend research, color, and graphics on all Trek apparel, helmets and accessories. It is a rare opportunity to work for the leading cycling brand in the USA and globally, and provides a unique chance to influence the design at Trek and the cycling industry at large. You will travel the world for research, inspiration and have the opportunity to collaborate with some of the world's greatest cyclists. The designer is a part of the Product Design team at Trek, surrounded by other graphic designers, apparel designers, industrial designers, engineers etc. This role will report to the Art Director of Product Design.

Position Responsibilities:
• Seasonal color and graphics for Trek's MTB, Road and City apparel lines.
• Seasonal color and graphics for Trek's MTB, Road and City helmet lines.
• Work with the Product Managers and key stakeholders to ensure design and product goals are aligned.
• Create tech drawings and production files for vendor communications.
• Work with the development team to make sure the designs are produced accurately and at a high level.
• Keep an organized file structure of your work and up to date graphic files.
Job Requirements
Position Requirements:
• 2+ year experience in a graphic design role related to apparel and/or physical products.
• Stays up to date on current trends in the fashion, outdoor and cycling worlds.
• Ability to see your designs through from concept to production.
• Good verbal skills and ability to present your work professionally to key stakeholders.
• Experience and interest in the cycling industry is a plus.
• Intimate knowledge of the Adobe Creative Suite, specifically Illustrator and Photoshop.
• 3D CAD experience is a plus.

To apply, please click on the "External Application" link, and be sure to let us know you found this job on Malakye!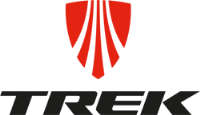 Date Posted: 1/18/2018
Graphic Designer
United States

Wisconsin

Waterloo, WI (Madison Area)

2 year(s)

Full-Time

Not Available