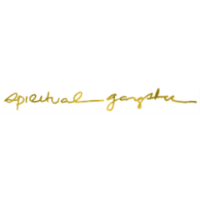 Date Posted: 3/7/2018
Product Developer Merchandiser
United States

California

Irvine

3 year(s)

Full-Time

Not Available
Job Description
Spiritual Gangster is a lifestyle brand inspired by yogis and made for modern life. Bridging street-level culture with ancient wisdom, we represent a dynamic alignment between ancient spiritual teachings and the culture that shapes our modern world. Music, art, fitness, sports, travel, and fashion all spark our connection to the universe and each other, and those inspirations are woven into our signature styles.

Spiritual Gangster is looking for a Product Developer/Merchandiser who has strong knowledge of the entire development process from design concept through production as well as a passion and enthusiasm for yoga.

We are passionate about our products, sports, lifestyle and most importantly, our employees. We believe strongly in taking our brightest employees and advancing their careers.

Responsibilities:
• Include but not limited to the development and execution of woman's & men's sportswear.
• Work closely with head of M&D to develop product that meets company margins while maintaining design intent and quality targeted IMU goals.
• Negotiate with factory to achieve costs in order to meet target wholesale and gross margin targets. Suggest alternatives when relevant.
• Work directly with domestic & overseas suppliers to ensure they understand the design requirements.
• Participate in sourcing decisions based on volume, technique, fabrication and cost.
• Work closely with technical team to maintain brand fit standards and attend all fittings.
• Responsible for PLM management including, all sample comments and approvals.
• Partner with designer in proto review meetings to ensure accurate and detailed presentation to sales team.
• Manage time and action calendar for assigned categories to meet all deadlines. Track and approve all necessary submits of artwork, trims and packaging.
• The Merchandiser is the link between design, technical design, planning and the factories; it is essential that all communication is accurate, complete, timely and professional.

Job Requirements
• Must have minimum 3-5 years junior's sportswear development experience.
• Proficiency with basic computer applications (i.e. Excel, MS Word, MS Outlook,) are required.
• Knowledge of PLM and Full Circle is desired.
• Must be organized and work well in a team environment.
• Strong problem-solving abilities, needs to be proactive in day to day tasks, organizational and planning skills are required.
• Excellent written and oral communication skills along with the ability to facilitate meetings are necessary.
• Experienced in overseas travel.

This is an excellent opportunity with an innovative, fun and growing company!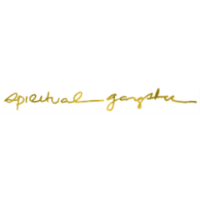 Date Posted: 3/7/2018
Product Developer Merchandiser
United States

California

Irvine

3 year(s)

Full-Time

Not Available