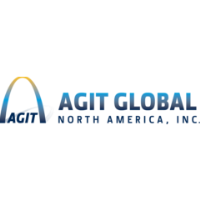 Date Posted: 11/14/2017
Sales Coordinator
United States

California

Irvine, CA

5 year(s)

Full-Time

Not Available
Job Description
Agit Global / Wavestorm is in search of a Sales Coordinator to join the team in Irvine, CA.

POSITION SUMMARY //
This is a dynamic position that includes sales, and customer support responsibilities. Job duties may include entering orders into QuickBooks; communicating directly and supporting the "Specialty" customers and Agit sales team; Duties also include working with Marketing to create social media content for customers. Requires strong email and order input computer skills, flexibility, excellent phone skills, and the ability to work well with all levels of internal management and staff.. Sensitivity to confidential matters may be required.

PRIMARY RESPONSIBILITIES //
• Perform sales input into QuickBooks such as order entry, order tracking with class codes, customer sales invoicing.
• Communicating directly and supporting the "Specialty" customers and AGNA sales team.
• Coordinate local deliveries with the Specialty Sales and Customer Service Managers
• Work with Warehouse manager to make sure customer orders are shipped.
• Enter orders for Specialty - online, surf shops, surf camps, etc..
• Work with operations manager to get best ship quotes for customers
• Keep track of all samples and showroom inventory
• Reports - provide weekly sales reports - Inventory, Sales by customers, Open order and A/R
• Oversee accounts receivables and collections
• Answer Sales phone daily - 10 to 15 calls per day - take message direct call to correct dept or person
• Handle walk in customer sales - Wholesale or Retail
• Facilitate weekly email blasts
• Keep Customer profiles up to date and current
• Work with Sales Manager on product forecasting, sales evaluation and recommending changes
• Be in office 9:00 am to 5:00 pm daily
• Communication, phone calls and conference calls with Agit-Global in Taiwan to work through specifications, prices and delivery. May require late calls one night a week.
• Perform related duties as assigned or as the situation dictates.
Job Requirements
REQUIRED COMPETENCIES, KNOWLEDGE, SKILLS & ABILITIES //
• Proficient in standard business office software (Google business suite, SKYPE, MS Office, etc.)
• Proficient with QuickBooks
• Excellent oral and written communication skills
• Fluency in written and verbal English Spanish preferred. Mandarin a plus.
• Demonstrated independent work initiative, sound judgment, diplomacy, analytical ability and professional demeanor

EDUCATION & EXPERIENCE //
• College degree preferred.
• 5+ years in the sales environment
• Surf history or knowledge.

Note: The statements above are intended to describe the general nature and level of work being performed by people assigned to the job. They are not construed to be an exhaustive list of responsibilities, duties and skills required of personnel in the job. Furthermore, they do not establish a contract for employment and are subject to change at the discretion of the employer.

TO APPLY // Resume and cover letter with salary history and requirements should be submitted through Malakye.

It is AGIT Global's policy to seek and employ qualified persons in all jobs in a manner which will ensure equal employment opportunity as well as administer personnel actions in a manner as to not discriminate against any person on the basis of race, religion, national origin, age, sexual orientation or disability. Reasonable accommodations may be made to enable individuals with disabilities to perform the essential functions.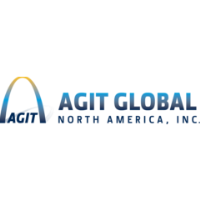 Date Posted: 11/14/2017
Sales Coordinator
United States

California

Irvine, CA

5 year(s)

Full-Time

Not Available