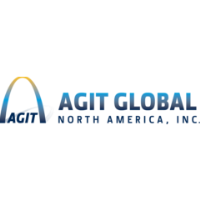 Date Posted: 4/23/2018
Shipping and Receiving Clerk / Material Handler
United States

California

Irvine, CA

5 year(s)

Full-Time

Not Available
Job Description
Agit Global / Wavestorm is in search of a Shipping and Receiving Clerk / Material Handler to join the team in Irvine, CA.

GENERAL SUMMARY //
Prepares and processes shipments, receives inventory, loads and unloads trucks and ocean containers, maintains inventory accuracy and moves materials within the warehouse.

Reports to: Logistics and Warehouse

PRIMARY RESPONSIBILITIES //
• Follows all safety rules and procedures per company policy.
• Cleans and organizes the warehouse to maximize space daily.
• Maintains neat and well organized personal work area.
• Retrieves daily orders from TrueCommerce and imports shipments into UPS Worldship system.
• Picks and packs orders per system generated orders and pick lists.
• Maintains FIFO procedures while picking orders and stocking warehouse.
• Processes orders using various shipping systems.
• Creates BOL's and export documents as required.
• Schedules pickups as required.
• Stages orders pending carrier pickup.
• Processes customer orders through a multi-step web portal process.
• Conducts cycle counts as directed.
• Helps reconcile inventory discrepancies as required.
• Maintains neat and well organized documents and records.
• Loads and unloads ocean containers and trucks as required.
• Moves materials within the warehouse as required.
• Maintains clear and accurate product identification within the warehouse.
• Verifies incoming shipments for accuracy against receiving documents and notes any
discrepancies.
• Performs repackaging operations on products as needed.
• Performs related duties as assigned or as the situation dictates.
• May perform duties in other locations as needed.
• Willingness to work overtime when required.
Job Requirements
REQUIRED COMPETENCIES, KNOWLEDGE, SKILLS AND ABILITIES //
• Proficient using UPS Worldship, Fed-Ex.com, Fed-Ex Ship Manager and Stamps.com for
• Domestic and International Shipping required.
• Ability to safety drive a sit-down class IV forklift required.
• Proficient using standard business office software (Google business suite, SKYPE, MS Office,
• etc.) for email, spreadsheet and documents required.
• Experienced with QuickBooks Enterprise is a plus.
• Ability to process orders accurately through a complex multi-step web portal.
• Proficient obtaining ITN numbers through the ACE portal is a plus.
• Proficient completing BOL's and export documents with extreme accuracy required.
• Experience with TrueCommerce is a plus.
• Proficient with warehouse management systems utilizing barcoding, bin locations, multiple sites, etc. is a plus.
• Ability to lift and move large/long shaped boxes up to 60 lbs for prolonged periods of time required.
• Ability to work in hot and cold environments required.
• Ability to stand for prolonged periods of time required.
• Ability to accurately count and perform basic math skills required.
• Fluency in written and verbal English required.
• Ability to work independently and as part of a team required.
• Extreme dependability is expected and required.
• Good organizational and interpersonal skills is required.
• Positive attitude & good communication skills is required.

EDUCATION & EXPERIENCE //
• High school diploma or GED required.
• 5+ year's experience in a warehouse environment prefered.
• Some leadership experience is preferred.
• Current Class IV forklift certificate prefered.

Note: The statements above are intended to describe the general nature and level of work being performed by people assigned to the job. They are not construed to be an exhaustive list of responsibilities, duties and skills required of personnel in the job. Furthermore, they do not establish a contract for employment and are subject to change at the discretion of the employer.

TO APPLY // Please submit resume and cover letter with salary history and requirements through Malakye.

It is AGIT Global's policy to seek and employ qualified persons in all jobs in a manner which will ensure equal employment
opportunity as well as administer personnel actions in a manner as to not discriminate against any person on the basis of race, religion, national origin, age, sexual orientation or disability. Reasonable accommodations may be made to enable individuals with disabilities to perform the essential functions.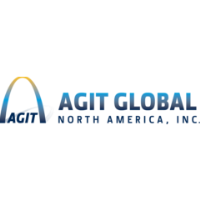 Date Posted: 4/23/2018
Shipping and Receiving Clerk / Material Handler
United States

California

Irvine, CA

5 year(s)

Full-Time

Not Available