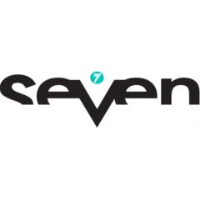 Date Posted: 8/16/2017
Dealer Sales Tech
Multiple Locations

Multiple Territories Available

4 year(s)

Contract

Not Available
Job Description
Seven is the next level in sports performance. Founded by American athlete James Stewart in 2013 to take athlete apparel and protection to heights never before reached. With his fierce competitive nature and passion for performance, James set out to assemble a team of like minded creatives and visionaries that would ultimately help him see into the future. Now collectively as a team and a family, Seven will continue to push the boundaries, just as James Stewart has done his entire career.

JOB DESCRIPTION //
We are looking for qualified independent sales reps to join our family and represent Seven.
Open territories across the country.

The BRAND OBJECTIVE // To create a look, feel and vibe that transcends all that is current in our perspective marketplace. To push product performance limits past present standards using new technology and design solutions. Achieve a level of dominance over the competition never before held by a brand or athlete. Help the Youth of the Universe achieve there goals and live out there dreams.

PRIMARY DUTIES //
-To sell Seven MX gear & apparel to local accounts via in person, phone, email or any other form of communication needed.
-Communicate Seven products and brand message through territory via product training, ride days etc.
-Implement Sevens' regional sales and marketing plans to ensure
-Understand and engage with customers to figure out their product needs.
-Manage dealers inventory on a consistent basis to ensure sell through.
-Create a friendly, professional discussion that helps lead the customer through the decision making process on determining the correct product for their dealership.
-Overcoming any objections with accurate, useful information and close the sale.
-Farming territory to set up new customer accounts.
-Analyze and research market to determine the best fitting accounts for Seven.
-Participate in Seven events in and out of your territory as needed during the year.

DIRECT REPORTS //
This position directly reports to the Director of Sales, Seven

To apply, please submit your cover letter and resume via the Malakye application link below.
Job Requirements
JOB REQUIREMENTS //
-4+ years' experience in retail and/or wholesale sales experience.
-Willingness to travel and put the work in to get the job done.
-Strong written and verbal skills to build relationships with our Seven dealers.
-Strong understanding of MS Outlook, Excel and Word or equivalent.
-Must use supplied digital order forms for dealer purchases.
-Ability to work in a fast paced, time sensitive environment.
-Strong presentation skills for dealer product presentations.
-A self-starter that consistently delivers results and expand dealer network.
-Valid driver's license, auto insurance, satisfactory driving record, and the use of a reliable personal vehicle.

HELPFUL / BENEFICIAL // (not required)
-Knowledge or experience in the action sports and/or powersports industry.
-Bachelor's degree in related field.
Perks
PERKS //
-Brand ride days
-Own and manage your territories budget
-Annual bonuses
-Employee discounts
-Be a part of the fasting growing MX brand in the world.
-Unlimited earning potential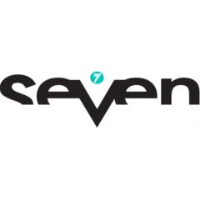 Date Posted: 8/16/2017
Dealer Sales Tech
Multiple Locations

Multiple Territories Available

4 year(s)

Contract

Not Available