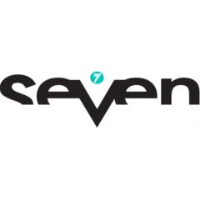 Date Posted: 4/20/2018
Product Developer
United States

California

Murrieta, CA

5 year(s)

Full-Time

Not Available
Job Description
Seven Brands is looking for a Product / Apparel Developer to join its team of Creatives.

This role will be reporting directly to the Director of Design and working within the framework of the line plan, and the development calendar.

This Individual is responsible for communicating with in-house designers and outside manufacturers / vendors both domestic and overseas, all to achieve the desired end result ready for production.

This individual will also manage the development calendar and work closely with design to keeping projects and production on time. Must be a great communicator and problem solver.

Additional responsibilities include:
- Ensuring product quality, fit, and that cost targets are met.
- Conduct ongoing market research.
- Use art from design to build detailed tech packs for sampling and specifies all label and trim packages.
- Manage all samples.

To apply, please submit your cover letter, resume, salary history, and portfolio/link via the Malakye Application link below.
Job Requirements
- Bachelor's degree in a related area of study with 5+ years of Product Development experience.
- Very Detail Oriented, able to catch discrepancies between finished products and intended Design.
- Familiar with the Garment construction process especially Technical Sportswear.
- Fluent in Microsoft Office Suite & Adobe Creative Suite Programs (Photoshop, Illustrator, InDesign).
- Familiar with Product Line Management software and programs.
- Skilled Communicator; able to effectively translate ideas to and from International Garment Vendors.
- Comprehensive understanding of woven and knit garment and fabric construction, synthetic, natural, performance and sustainable fibers.
- Maintains the specifications for the products, publishes, and maintains all records, style files, and samples associated with the product and related programs.
- Create comprehensive tech packs.
- Detail oriented with excellent organizational skills and the ability to meet and maintain schedules.
- Possesses high level of ownership, looks at challenges with a positive attitude.
- Ability to be productive in an open, ever changing, fast paced environment.
- Demonstrates initiative, is conscientious and provides complete follow-through on areas of responsibility.
- Excellent verbal, written and visual communication/presentation skills.
- Must be able to work alone as well as with a team.
- Knowledge of the Moto industry as well as action sports a plus.
- Must provide portfolio and salary history.
- References upon request.

Physical Requirements:
- Must be able to sit and/or stand for extended periods of time.
- Ability to look at a computer screen for extended periods of time.
- Ability to maintain a professional demeanor in a flexible work environment.
- Must be able to travel internationally and domestically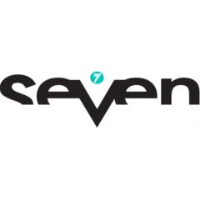 Date Posted: 4/20/2018
Product Developer
United States

California

Murrieta, CA

5 year(s)

Full-Time

Not Available