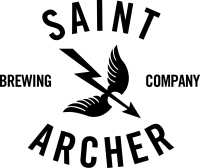 Date Posted: 8/14/2017
Marketing Director
United States

California

San Diego, CA

5 year(s)

Full-Time

Not Available
Job Description
Saint Archer Brewing Co. is in search of a Marketing Director to join the team in San Diego, CA.

POSITION SUMMARY //
The Director of Marketing will facilitate and lead the strategic vision and implementation of Saint Archer's marketing/communications plans. The role will provide leadership, management, and accountability of the marketing team. The role will collaborate with Executive management, sales and appropriate department managers to proactively plan marketing strategies. The role will work intimately with the internal creative department and partner agencies to develop the Saint Archer marketing plan.

The Director of Marketing will successfully lead the team to complete marketing initiatives in accordance with the company and project objectives, published development timeline, the marketing budget and spending targets. This must be achieved within a cooperative team-based working environment in a way that is consistent with the Saint Archer culture and brand positioning with the overarching goal of connecting with customers, fostering loyalty and expanding our customer base.
Scope of responsibilities include: planning, budget management, campaign management, collaboration initiatives, public relations, social media, retail marketing, presenting, event production and personnel management.

RESPONSIBILITIES //
• Create integrated marketing plans: establishing marketing goals within marketing budget- setting policies, objectives and initiatives, including budget allocation, staff, new initiatives, etc.
• Establishing cost-effective marketing strategies according to goals –dividing the budget among the various strategies: PR, Social Media, Events, In-Store, Partnerships, Videos, Creative Collateral.
• Creation and planning of marketing campaigns: writing campaign and creative briefs
• Must be able to develop contemporary and unique strategies to market the brand to garner a new, affluent customer's interest and loyalty
• Procurement of media/advertising- working to plan and manage all media to accomplish marketing goals.
• Working with the creative partners to establish tone and messaging and communicate the desired message
• Connecting the Sales, Marketing, E-Com and other teams as needed: communicating brand objectives between all departments and integrating vision into all marketing efforts accordingly
• Communicating with marketing departmenton campaigns, marketing programs, initiatives, branding, goals, etc.
• Executing vision of brand cohesively across all social media outlets
• Deliver insightful presentations to gain the approval of the executive team or other involved parties.
• Provides short- and long-term market forecasts and reports by directing market research collection, analysis, and interpretation of market data.
Job Requirements
QUALIFICATIONS //
• 5+ years experience at leadership level of marketing team or 7+ years experience in related marketing position
• Experience in consumer and trade marketing, social media, retail merchandising across traditional and digital mediums is required
• Proficient in Microsoft Word, PowerPoint, Excel, and Adobe
• BS/BA in Marketing or related field
• Creative and Strategic Thinking
• Budget Management
• Detail-oriented with a refined aesthetic
• Experience managing campaigns and events from inception through execution
• Strong understanding of online social networking
• Ability to manage multiple tasks simultaneously
• Ability to work with unique personalities
• Strong presentation and public speaking skills
• Ability to work and lead across functional teams (Sales, PR, Product, Media, etc.)
• Excellent interpersonal and communication skills
• Alcohol industry experience is a plus

TO APPLY //
Please submit your brief cover letter and resume through Malakye.
Perks
Employee benefits include health, dental & vision insurance, 401K, beer, and a rewarding environment based upon our culture, values and mission.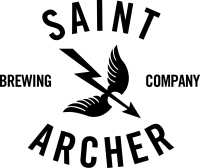 Date Posted: 8/14/2017
Marketing Director
United States

California

San Diego, CA

5 year(s)

Full-Time

Not Available