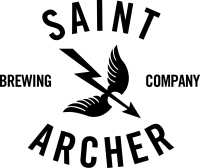 Date Posted: 1/11/2018
Marketing Manager
United States

California

San Diego, CA

4 year(s)

Full-Time

Not Available
Job Description
Saint Archer Brewing Company is in search of a Marketing Manager to join the team in San Diego, CA.

JOB SUMMARY //
The Marketing Manager is a regular, full-time salaried position that serves as the point of contact for all media strategies and communications by Saint Archer Brewing Company occurring across a variety of platforms. The Marketing Manager promotes the amplification of product launches, Saint Archer events and additional branded content utilizing an aggressive and market targeted approach. The Marketing Manager will report directly to the Saint Archer Marketing Director. Marketing Manager may work closely with upper management to make sure that the scope and direction of each project is on schedule and within budget, as well as other departments for support.

OUR BENEFITS //
• A collaborative and open-minded atmosphere that is excitingly fast paced
• Company-paid medical, and option of dental/vision
• Fully-integrated fitness center
• Onsite café
• Generous paid vacation and sick leave policy
• Competitive maternity/paternity policy
• 401k with competitive match

DUTIES AND RESPONSIBILITIES //
• Work with Saint Archer brand team, local Market Managers, FMMs, Agencies, etc to support for all necessary brand executions as needed for new market launch and expansion.
• Support planning, on site execution and post event promotion for any branded and/or sponsored events as needed.
• Work with all brand partners on program promotion and execution – including but not limited to Saint Archer branded environments. For example: Kaboo Del Mar, Angels Stadium, Waste Management Open, Mammoth Mountain Resorts, etc.
• Active participant in all departmental meetings and contributes equally to the conceptualizing of new ideas and objectives.
• Create and deliver press releases around all product launches, brand marketing initiatives, etc.
• Execute engaging brand interactions through creative press releases for Company through all social media platforms. These include, but are not limited to, Facebook, Twitter, Instagram, YouTube, Untapped, Pinterest and Google+.
• Manage Company social media campaigns in all aspects from content creation to promotion to culmination of the event.
• Monitor and observe online conversations within the social web about Saint Archer and similar competition while reporting key insights and strategies to the Marketing Director.
• Work closely with Sales and Brewery Events department staff in order to develop relevant social media content to aggressively advertise Saint Archer happenings and successes.
• Format and disseminate Company press releases, consumer newsletters, distributor newsletters and company newsletters.
• Continually monitor Saint Archer website for up-to-date content and graphics.
• Responsible for updating and maintaining the Market Activity deck.
• Develop and maintain promotional strategies targeting influencers in both the beer and lifestyle spaces.
• Assist the Marketing Director with marketing department administrative tasks including but not limited to web site correspondence, packing & mailing of POS materials, donation requests, etc.
• Must be able to maintain business-like behavior during and after the consumption of alcohol during social events.
• Must possess mobility to work in a standard office setting and to use standard office equipment, including a computer, stamina to maintain attention to detail despite interruptions, strength to lift and carry files weighing up to 10 pounds, vision to read printed materials and a computer screen, and hearing and speech to communicate in person and over the telephone.
• Performs other duties as assigned.
Job Requirements
COMPETENCIES //
• Problem Solving - the individual identifies and resolves problems in a timely manner, gathers and analyzes information skillfully.
• Customer Service - the individual manages difficult customer situations, responds promptly to customer needs, solicits customer feedback to improve service, responds to requests for service and assistance and meets commitments.
• Planning/Organizing - the individual prioritizes and plans work activities and uses time efficiently.
• Quality Control - the individual demonstrates accuracy and thoroughness, monitors own work to ensure quality and applies feedback to improve performance.
• Quantity - meets productivity standards and completes work in a timely manner.
• Adaptability - the individual adapts to changes in the work environment, manages competing demands and is able to deal with frequent change, delays or unexpected events.
• Dependability - the individual is consistently at work and on time, follows instructions, responds to management direction and solicits feedback to improve performance.
• Safety and Security - the individual observes safety and security procedures and uses equipment and materials properly.

To perform the job successfully, an individual should demonstrate the above competencies to perform the essential functions of this position.

KNOWLEDGE & SKILLS REQUIRED //
• This position requires 4 year degree in Marketing, Public Relations, Communications Studies, Social Media or similar degree program. (Or) similar educational attainment and work history.
• Must be self-motivated, have excellent written skills, verbal communication, and strong leadership skills.
• This position also requires excellent time management skills as well as very strong analytical and problem solving skills.
• Candidates must have flexible schedule; ability to work some nights and weekends.
• Candidates must have a clean driving record, comprehensive auto insurance and reliable source of transportation.
• Candidates must be proficient in Keynote, MS Office software including Excel and Word.

TO APPLY // Submit your brief cover letter and resume through Malakye.

ABOUT SAINT ARCHER //
Saint Archer Brewing Co. is a craft beer brewery located in San Diego, CA. Employee benefits include health, dental & vision insurance, 401K and a rewarding environment based upon our culture, values and mission. Saint Archer Brewing Co. is an equal opportunity employer and will not tolerate discrimination against any employee or applicant seeking employment on the basis of race, color, religion, creed, sex, national origin, age, disability, sexual orientation, marital status, public assistance status, veteran status, or any other characteristic protected by law.
-------------------------------------------------------------------------------------------------------------------------------
*This description is not intended to be, nor should it be construed as an all-inclusive list of responsibilities, skills or working conditions associated with the position. It is intended to accurately reflect the activities and requirements of the position, but duties may be added, deleted, or modified as necessary. This description does not constitute a written or implied contract of employment. *
Perks
Health Benefits, 401K, Beer, + More!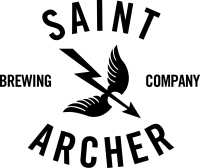 Date Posted: 1/11/2018
Marketing Manager
United States

California

San Diego, CA

4 year(s)

Full-Time

Not Available