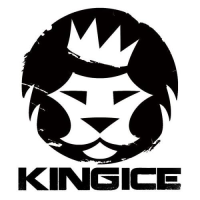 Date Posted: 3/13/2018
Sales Representatives - King Ice Jewelry Brand | 50-65K plus 0.25-0.50% commission
United States

California

Covina

5 year(s)

Full-Time

Min Salary: $50000.00 - Max Salary: $65000.00 per Year
Job Description
ABOUT US:
King Ice is a jewelry brand with focus on the streetwear/urban demographic. Founded in 2005, our headquarters are located in Covina City in Los Angeles County. Our website www.kingice.com is an award winning website with up to 5 million unique visitors per year. Major partnerships include Snoop Dogg, Wu-Tang Clan, Odd Future, Champion apparel, Warner Bros, 20th Century Fox, and Nickelodeon. Major distribution channels are Nordstrom, Zumiez, Tilly's, Urban Outfitters, Shiekh Shoes, Jimmy Jazz, and more.

WHAT DOES A SALES REPRESENTATIVE DO?
Sales Representatives have a primary focus of serving our customers and growing our existing accounts. Our Sales Representatives handle a wide range of responsibilities within our organization such as inside sales, outside sales, customer service, promotions, problem resolution, special events, and distribution. As we are a wholesale distributor, much of our business is conducted over the phone, the email, and at the trade shows. We exhibit our jewelry at 5-8 trade shows per year in Long Beach, Chicago, Las Vegas, and in Europe.

RESPONSIBILITIES:
· Meet deadlines, establish an appropriate priority level of assigned tasks, and get the job done in a timely manner.
· Answer customers' questions on products and distribution and provide solutions/recommendations by having a strong understanding of King Ice's top selling and basic product lines (as well as competitive products and brands).
· Enter orders, customer information, and purchasing trends into our various computer systems (Brandboom.com, etc).
· Understand King Ice departmental processes including accounting, purchasing, resolutions, and manufacturing.
· Receive calls from local and regional customers (approximately 30 calls per day).
· Proactively call existing customers to research trends/needs, relationship management, follow-up, etc. (approximately 30 calls per day).
· Promote daily/weekly/monthly specials via inside sales call projects.
· Maintain a positive and productive attitude.
· Contribute to all sales and King Ice goals.
· Assist with miscellaneous projects and duties (catalog/sample mailings, brochures, warehouse, special event planning and execution, etc.) to support team members and grow our business.
· Be on time to work and all other appointments.
· Attend all trade shows.

BENEFITS:
· Up to 3 weeks paid vacation
· Health benefit
· Bonus distribution at the end of the year.
Job Requirements
· At least 5 years of previous sales, marketing, or customer service experience in a fast-paced environment.
· Completed Bachelor's Degree from an accredited college/university (final semester applicants welcome).
· Computer literate -- MS Office Suite, internet navigation, and order entry experience.
· Confidence and positive attitude are a MUST! Goal-oriented and competitive in sales/marketing activities.
· Superior interpersonal skills -- able to communicate effectively at all levels.
· Ability to work hard and smart -- never satisfied with the status quo.
· Ability to take direction and to make independent decisions in a fast-paced environment.
· Demonstrate a strong sense of urgency and true commitment to customers.
· Must be able to sit and stand for extended periods of time, assist in distribution operations, and squat, bend, kneel, and lift 5-50 lbs.
· Drive personal vehicle (mileage reimbursement available) to outside sales appointments -- must have current registration and valid license.
· Travel for sales visits, special events, and training (local/regional travel 5-25% of time).
Strong Preference For:
· Bachelor's Degree Major/Concentration in an area of Business/Communications.
· Cumulative GPA > 3.15.
· No criminal background. Since we are a jewelry company a full background check will be conducted upon hiring.
Perks
- 2 job positions available
- Competitive salary of 50-65K per year plus 0.25-0.50% commission.
- Medical benefits
- Paid sick days and vacation
- Bonus at the end of the year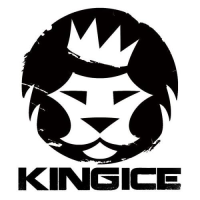 Date Posted: 3/13/2018
Sales Representatives - King Ice Jewelry Brand | 50-65K plus 0.25-0.50% commission
United States

California

Covina

5 year(s)

Full-Time

Min Salary: $50000.00 - Max Salary: $65000.00 per Year