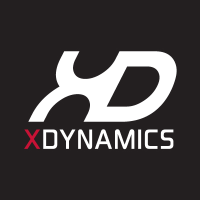 Date Posted: 9/13/2017
UAV Technicians - Drone Technology
United States

California

Irvine, CA

2 year(s)

Full-Time

Not Available
Job Description
XDynamics Drones is in search of Full Time UAV Technicians to join our team in Irvine, CA.

ABOUT XDynamics//
A division of one the Top electronic manufacturers globally, $100 million company founded in 1976. XDynamics builds on advance technological expertise to innovate and develop premium drones with the highest specifications in the industry. With decades of collective experience in the drone industry, our team of developers, engineers and specialists design the most advanced drones available today.

POSITION SUMMARY //
Are you looking to get involved in the dynamic industry of UAVs? XDynamics is looking for motivated individuals to join our team in bringing the vast capabilities of drones to clients throughout Southern California! We currently have an exciting full-time career opportunity for a UAV Technician, who comes with a professional demeanor and a positive attitude.

Your role on our team will encompass the repair, assembly, bench test, and maintenance of multiple UAV, both multi-rotor and fixed wing. You will be responsible for inspecting, checking, building, testing and recommending improvements for multi-rotor and fixed wing products. Experience with all areas of the hobby such as planes/gliders/FPV/Multi-rotor is highly desirable.

This is a full-time opportunity with XDynamics, a drone and robotic company. Check out more about our company at:

www.xdynamics.com.
Job Requirements
REQUIREMENTS & QUALIFICATIONS //
• Minimum 2 years experience with Multi-rotor & Fixed wing.
• Minimum 2 years experience with FPV wireless video technology.
• Minimum 1 year of performing Quality Technician level responsibilities or workshop experience.
• Project-oriented and able to multi-task
• Ability to prioritize tasks and manage deadlines
• Strong written and spoken English.
• In-Depth experience with Flight controllers and FPV components mandatory.
• Demonstrate solid building skills and ability to trouble shoot model design.
• Certified Drone Pilot (eg. FAA Part 107 certificate) preferred
• Experience with Drone consumer product and open source hardware/software, (DJI Product, APM, Pixhawk, Mission Planner)
• Experience with Drone and/or RC piloting/assembling and building
• Experience with a variety of sensors , (Gyroscope, Accelerometers, LiDAR, GPS, Magnetometers) preferred
• Designs support and servicing work flows and procedures

This position is full time. Our primary office is located in Irvine, CA

TO APPLY //
Please submit your brief cover letter and resume through Malakye.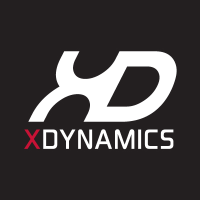 Date Posted: 9/13/2017
UAV Technicians - Drone Technology
United States

California

Irvine, CA

2 year(s)

Full-Time

Not Available