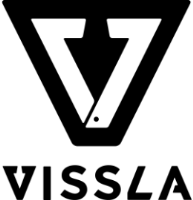 Date Posted: 8/18/2018
Senior Product Developer
United States

California

Aliso Viejo

4 year(s)

Full-Time

Not Available
Job Description
Vissla is a brand that represents creative freedom, a forward-thinking philosophy and a generation of creators and innovators. We embrace the modern do-it-yourself attitude within surf culture, performance surfing and craftsmanship. This is a surf-everything and ride-anything mentality. We are creators and innovators.

As the Senior Product Developer you will be responsible for all apparel development from initial product concept through to production handoff. You will be responsible for ensuring all product details are complete at time of tech pack, ordering and tracking samples and ensuring deadlines are met, as well as cost negotiation, approval and final data validation prior to production.

Responsibilities:
• Oversee the development of all assigned products – global sportswear, soft accessories.
• Work with Designers / Product Manager to develop all styles (fabric, trim, screen print, embellishments, wash and dye effects).
• Actively liaise between Designers and Supplier to help execute all design needs while still maintaining top quality product and keeping the team on calendar.
• Review tech packs with Designers and Fit Tech prior to handing over to suppliers.
• Work with Fit Tech to ensure the fit is accurate and correct.
• Lead production hand over at season's end to discuss shared fabrics and/or any potential concerns or challenges with sourcing team.
• Negotiate pricing, lead-time and minimums with suppliers.
• Confirm factory allocation.
• Manage communication of proto, photo, SMS, pre-production fit, design and quality comments from technical and design team to suppliers.
• Work with the Design team to ensure accuracy of catalog descriptions and sequencing.
• Order, track and manage all photo shoot and salesman samples from PO placement through receipt.
• International travel may be required to visit suppliers.
Job Requirements
Requirements:
• 4+ years Product Development experience required.
• Must have an understanding of fit, garment construction, fabrics, print techniques, dye process and washing.
• Must have experience with international suppliers including price negotiating, cost approval and margin management.
• Must be organized and detail oriented.
• Excellent communication skills.
• Must be able to multi-task, meet calendar deadlines and keep up in a fast-paced environment working in multiple seasons concurrently.
• Knowledge of Microsoft Word, Microsoft Excel and Adobe Illustrator a must.

Resumes without salary requirements will not be considered.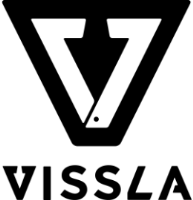 Date Posted: 8/18/2018
Senior Product Developer
United States

California

Aliso Viejo

4 year(s)

Full-Time

Not Available