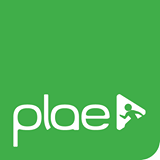 Date Posted: 3/15/2018
Sales Operations and E-commerce (B2B) Coordinator
United States

California

San Francisco, CA

2 year(s)

Full-Time

Min Salary: $40000.00 - Max Salary: $70000.00 per Year
Job Description
About PLAE:
PLAE is the next-generation lifestyle brand. We inspire the joy of play by creating products infused with design, quality, and fun, for anyone who ever was – or still is – a kid. To learn more about PLAE check us out at plae.co, click on this link to the story of PLAE (https://vimeo.com/116933272) and check out this recent feature in Fast Company (https://www.fastcompany.com/40535498/plae-the-cult-sneaker-brand-for-kids-now-has-bigger-shoes-to-fill).

The ideal candidate can roll up their sleeves and get the job done in a fast-paced high growth environment. They are driven, capable, adaptable, service and results oriented. Like all members of the PLAE team, they will be a champion of PLAE's values including achieving big things, demonstrating the highest level of respect and professionalism, lending a helping hand and having fun.

Role:
As a Sales Operations and E-commerce B2B Coordinator, you will be on email, chat, and phone with our customers, creating the front line of engagement for our company with our customers and sales reps. If they aren't happy, we won't be happy. Ensuring customer success and happiness requires a service orientation, creativity, problem-solving ability, passion, and a great attitude. This role is responsible for supporting the sales team and our retail partners on e-commerce B2B platform by providing customer and sales support. Additional tasks include following up with customers, completing orders, processing sales leads, marketing and merchandising the e-commerce B2B platform. This position has significant potential for advancement and will play a critical role in helping the company continue to grow. This position reports to the Partner Success Manager.

Responsibilities:
• Customer service and Sales Support
• Engage with customers via phone, chat, social media, and email channels;
• Maintain awareness of trends and patterns in customer communications, and create self-help and other creative tools to aid our customers
• Take feedback on product and other aspects of our business, and liaise with colleagues in other departments to improve our company
• Track our success in building customer happiness, and report these too supervisors.
• Manage new customer onboard process with other departments
• Order Processing – new order entry
• Exception order processing Services to drive future business
• Customer Service & Sales Support
o Assist customers in person and via email, telephone and online chat
o Listen, clarify, develop and clearly express ideas, both verbally and in writing
o Thoroughly and efficiently gather customer information in order to access and fulfill customer needs
o Educate the customer when applicable in order to prevent the need for future contacts and document customer interactions
o Demonstrate strong ownership of issues that arise through email, telephone and in person
o Ensure that all customers feel that they are a priority
o Identify, analyze and solve problems
o Be resourceful and take initiative in suggesting and executing various solutions for resolution
o Maintain a balance between company policy and customer benefit in decision making
o Handle issues in the best interest of both the customer and the company
o Easily adjust to new and changing situations and business needs
o Incorporate best practices to ensure efficiency across the department
o Perform with a high level of accuracy and productivity without sacrificing quality
o Manage time, workflow and priorities to accomplish goals
o Adhere to and have complete understanding of all company policies and procedures
o Develop positive working relationships with team members at every level within the organization to foster teamwork
• CRM functionality – maintain contract and order history records accuracy
• Manage B2B e-commerce platform for retail partners – including merchandising, marketing, and inventory accuracy
• Point of contact for independent and regional retail partners
• Special projects, as assigned

Job Requirements
Qualifications & Requirements:
• B.A. or equivalent work experience
• 2+ years experience in a sales operations role, customer service or inside sales role
• Ability to effectively manage your time and complex scheduling tasks
• Excellent communication skills
• Highly developed sense of integrity and commitment to customer satisfaction
• Strong decision making and analytical ability
• Knowledge of customer service principles and practices
• Solid Microsoft Excel skills and G-Suite
• Ability to understand technical product knowledge
• Exceptional follow through and organization skills
• CRM experience (Net Suite, Salesforce, etc.)
• Footwear or Apparel experience a huge plus
• Experience working closely and collaborating with team members and business functions
• Work out of San Francisco office

If you are a flexible, open-minded, and dedicated individual, PLAE offers interesting opportunities not only in an exciting and challenging industry, is also an enjoyable and open working atmosphere. Please submit your application (including your resume with your possible start date and salary expectations).

PLAE is an Equal Employment Opportunity (EEO) employer. It is the policy of PLAE to prohibit discrimination and harassment of any type and to afford equal employment opportunities to all persons without regard to race, color, religion, sex, national origin, age, gender, physical or mental disability, veteran-status, or any other characteristic protected by applicable federal, state or local law.
Perks
+ PLAE team works from home on Fridays
+ Benefits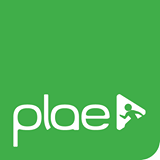 Date Posted: 3/15/2018
Sales Operations and E-commerce (B2B) Coordinator
United States

California

San Francisco, CA

2 year(s)

Full-Time

Min Salary: $40000.00 - Max Salary: $70000.00 per Year