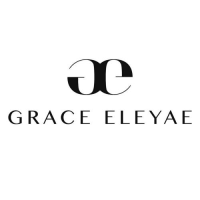 Date Posted: 1/10/2018
Digital Marketing Manager
United States

California

Chino, Los Angeles

3 year(s)

Full-Time

Not Available
Job Description
Purpose
The marketing manager's purpose is to identify and manage key marketing channels and capitalize on opportunities that will increase conversion and maximize ROI.

Responsibilities
• Manage content/editorial calendar geared to attract a qualified audience to our storefronts
• Monitor budget and allocate resources to maximize ROI
• Create and optimize advertising campaigns to connect messaging across various channels, including but not limited to email marketing, website landing pages and paid advertising campaigns
• Manage the marketing email database including, list growth, list segmentation, subscription management and reporting
• Grow new leads by converting site traffic through calls-to-action, landing pages, and lead generation content (including offers).
• Optimize our marketing automation and lead nurturing processes through email, content using data.
• Keep web storefront content up to date based on branding and current promos, offers, seasonal products, etc. (audio/visual elements and written content)
• Create and maintain metrics reports on marketing activities, effectiveness, and business impact.
• Provide analysis and timely reports on digital marketing program/campaign success, and make recommendations on improvement
• Analyze marketing and sales data to develop insights and make recommendations on areas for optimization.
• Build testing frameworks (split testing, deliverability and tracking) for continuous optimization of click-through and conversion rate, for emails, landing pages and our eCommerce website. Ensure adaptive learning from past campaigns to guide future marketing campaigns
• Conduct customer and persona research to ensure correct marketing communication
• CRO and SEO
• Manage referral and loyalty programs
• Manage and align internal marketing team and external contractors around quarterly, monthly and weekly marketing objectives
• Additional responsibilities as needed
Job Requirements
Requirements
• 3+ years of experience
• Bachelor's Degree or higher in Business Admin, Marketing, or related field
• Experience with e-commerce marketing
• Experience managing a team of at least 3 people
• Knowledge of Inbound Marketing tactics a plus

About the company
Grace Eleyae Inc. is dedicated to creating thoughtful and beautiful solutions to help women better navigate their lives—in style. One secret to protecting your hair and skin at night is satin. We've taken this concept into the day by designing a line of versatile satin products that combine style, comfort and functionality for the modern individual with textured hair.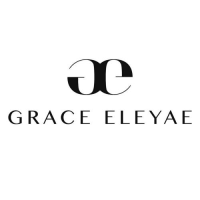 Date Posted: 1/10/2018
Digital Marketing Manager
United States

California

Chino, Los Angeles

3 year(s)

Full-Time

Not Available