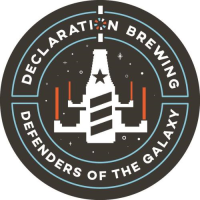 Date Posted: 11/22/2017
Director of Sales (El Brandito)
United States

Colorado

Denver, CO

4 year(s)

Full-Time

Not Available
Job Description
Declaration Brewing Company is in search of a Director of Sales (aka El Brandito) to join the crew in Denver, CO.

ABOUT DECLARATION & POSITION SUMMARY //
Declaration Brewing Company in Denver, CO is one of the region's fastest growing and most exciting craft breweries. We are anchored in science and dedicated to the development of better beer for all, but remain the only brewing member of the Snowsports Industry. Rapid growth requires high levels of planning and adaptability and that is the type of Director we are seeking to lead our team of "Declaration Branditos" on the crusade of "puttin' cans in hands."

The right candidate will help us strategically grow this team and our brand as we liberate state after state from boring, lifeless beer. Significant distribution contracts and a fresh expansion on the horizon along with the introduction of our new team of professional athletes and influencers, the Declaration Diplomats, make this a very exciting opportunity. However, great excitement necessitates great responsibility - the right candidate to be highly detail oriented, able to multi-task effectively and be self-motivated.

This is a position with significant growth potential. Below is a more detailed description of duties and requirements – if you think you are the right Declarine, please send your resume and a cover letter through Malakye today!

JOB DESCRIPTION & KEY RESPONSIBILITIES //
1.) Team (Brandito) Management
• Build upon, train and manage sales team (aka Branditos) to maximize effectiveness of the sales team
• Ability to coach members of the team individually, develop plans to maximize personal strengths and overcome weaknesses
• Clearly communicate Declaration culture, expectations and personal accountability through honest and timely communication and effective performance management
• Conduct regular team meetings involving operational reviews, team priorities, training sessions and team building
• Participate in the development of our own results oriented culture
• Dynamic evaluation and adaptation of sales objectives.
• Ensure team facilitates effective support and training for retailers and distributors

2.) Distributor and Retailer Partner Management
• Dynamically lead and motivate our partner distributors to align with Declaration strategies and ideals to most effectively execute these with partner retailers.
• Develops relationships with critical stakeholders within each distributor and key retailer locations
• Supports distributor in on & off premise chain account management and the development of influential independent retailers
• Monitors and manages inventory at distributor to ensure timely sell-through

3.) Market & Brand Development
• Meet with key accounts and support sales representatives by maintaining and growing relationships
• Perform quarterly business reviews with key customers
• Track industry and Company sales trends to enhance dynamic market adaptation
• Identify insights to build local and regional marketing programs
• Work to identify and execute local sponsorships, events and donation opportunities that are critical to long-term brand building

4.) Strategic Planning, Budgeting, and P&L Management
• Work directly with Marketing to develop new and expand existing marketing implements (like the Declaration Diplomats) to accomplish Company sales goals through more effective brand adoption
• Dynamically track sales numbers to ensure Distributor partners are meeting contractual obligations and Company sales goals
• Participate in pricing strategy for each market and work with Distributor partners to regulate margins, price increases and local marketing spending
• Ensure sales strategy is clearly communicated for optimal execution and acquire feedback to optimize future efforts
• Aid in the development and monitor sales and marketing expense budgets, monitor and approve all expenses and complete monthly variance reports
• Measure sales performance versus budget by market, making corrective adjustments/suggestions as needed
Job Requirements
LEADERSHIP & MANAGEMENT //
• BA or BS in Business, Marketing or similar degree program with 3-5+ years' sales and account management experience in a distributive and/or lifestyle industry like craft beverage or action sports.
• Demonstrated leadership capability and basic understanding of managerial concepts and techniques in areas such as work planning, training, delegating, coaching, mentoring and evaluating.
• Strong analytical and problem-solving skills: ability to identify solutions, collaborate with management team, generate consensus and engage sales staff toward intended result
• Experience in developing annual and multi-year strategic plans
• Ability to build and apply knowledge of state & federal alcohol laws & regulations
• Must be able to understand complex business issues, find creative ways to solve problems and make sound decisions that benefit the company
• Ability to clearly articulate goals and objectives
• Ability to understand challenges or underlying concerns, share ideas and develop effective responses or escalate to higher management
• Ability to identify solutions, collaborate with management team, generate consensus and motivate staff toward results

SALES & BUSINESS EXPERIENCE //
• Demonstrated selling skills across all levels of an organization
• Ability to build and maintain customer relationships with distributors and key account personnel
• Sound business understanding including pricing strategies, production and distributor margins, etc.
• Must be able to use financial data to make sound decisions and maximize account profitability
• Proficient in Mac OS, Google Drive, Microsoft Office, database programs, ERP, sales and inventory software.
• Strong experience in B2B platforms (Elastic) and SAP preferred.
• Ability to network, influence, and utilize internal and external resources. Ability to exercise high degree of professionalism.
• Strong business acumen with the ability to analyze and understand sales reports in order to identify at once/future opportunities.

PERSONAL SKILLS & ABILITIES //
• Passion for & deep knowledge of craft beer. Certified Cicerone preferred
• Demonstrated understanding of a lifestyle industry landscape including culture, history, trends, outlook, competitive market and of course, our friends the customers
• Ability to communicate effectively, both orally and in writing
• Exceptional public speaking and presentation skills
• Self-motivated - able to work without direct oversight
• Excellent time management skills, well-organized and detail oriented
• Ability to adapt rapidly – to handle growth with significant evolution on a regular basis
• Creative, flexible, and innovative team player
• Passion, enthusiasm, focus, creativity, and a positive outlook
• Ability to bend over, twist, kneel, climb stairs, stand for the duration of a shift, lift 55+ pounds repeatedly, reach with hands and arms, sit, stoop, kneel, or crouch
• This role requires flexible hours due to participation in promotional events. Some nights and weekends will be required
• Travel to and participation in trade shows and beer related events as required, possibly up to 50% of the time
• Drivers license with a clean motor vehicle record, reliable source of transportation and auto insurance coverage in line with local regulation
• Must live within Denver Area or be willing to relocate

TO APPLY // Please submit your brief cover letter and resume through Malakye.
Perks
• EOE Employer
• Salary DOE
• Vacation, Sick leave
• Medical, vision, dental
• Beer and gear
• Veterans strongly encouraged to apply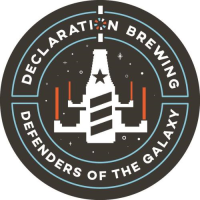 Date Posted: 11/22/2017
Director of Sales (El Brandito)
United States

Colorado

Denver, CO

4 year(s)

Full-Time

Not Available