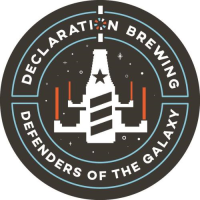 Date Posted: 6/18/2018
Brand Representative (aka Brandito)
United States

Colorado

Multiple Territories in Colorado

3 year(s)

Full-Time

Not Available
Job Description
Declaration Brewing Co in Denver, CO is powered by science and in the business of making friends! We are a rapidly growing craft brewery with notable new distribution, a recently renovated beer garden and several very unique projects in the pipeline. As a result, we are ramping up our Brand Representative force, or the "Branditos," and hiring several results-driven and innovative individuals for territories throughout Colorado, including the Front Range, the I-70 Corridor, and the Western Slope. The right candidates will help us strategically grow our brand as we liberate our State and lands beyond, from boring and lifeless beer!

In this role, our Branditos will work closely with RNDC, our distribution partner, to support both on and off-premise distributional marketing and sales efforts, expanding our Company's footprint. You will be tasked to leverage professional and personal experience, develop insight into, then broaden existing initiatives while developing new initiatives to gain additional customers while retaining the current base. This is a challenging and dynamic role for Representatives who are looking to have a measurable impact on the development and growth of an innovative and emerging brand! Below is a more detailed description of duties and requirements – please respond to this or send your resume and a cover letter to careers@declarationbrewing.com.

JOB DESCRIPTION & KEY ACCOUNTABILITIES //
• Support distributor in all on & off premise sales efforts, including chain account management and the development of influential independent retailers
• Meet with key accounts and support sales representatives by maintaining and growing relationships
• Perform quarterly business reviews with key customers
• Identify insights to build local and regional marketing programs
• Work to identify and execute local sponsorships, events and donation opportunities that are critical to long-term brand building
• Clearly communicate Declaration culture, expectations and personal accountability through honest and timely communication and effective performance management
• Conduct regular team meetings involving operational reviews, team priorities, training sessions and team building
• Dynamic evaluation and adaptation of sales objectives as we develop our own results-oriented sales culture
• Help ensure team facilitates effective support and training for retailers and distributors
• Flexible scheduling options available - depending upon the territory and its development plan. Flexible hours including some nights and weekends will be required as that is when most beer consumption occurs.
• Travel time up to 75%: Travel will remain localized within designated territory, weekly returns to the brewery required to resupply on marketing materials, samples and information
Job Requirements
EXPERIENCE & QUALIFICATIONS //
• BA or BS in Business, Marketing or similar degree program with 3-5+ years' sales and account management experience in a distributive and/or lifestyle industry like craft beverage and/or action sports.
• Demonstrated selling skills across all levels of an organization
• Ability to build and maintain customer relationships with distributors and key account personnel
• Sound business understanding including pricing strategies, production and distributor margins, etc.
• A proven track record of territory development and brand penetration
• Proficient in Mac OS, Google Drive, Microsoft Office, database programs, ERP, sales and inventory software
Skills and Abilities
• Ability to network, influence, and utilize internal and external resources. Ability to exercise high degree of professionalism
• Strong business acumen with the ability to analyze and understand sales reports in order to identify any possible future opportunities
• Passion for & deep knowledge of craft beer – BJCP or Certified Cicerone preferred
• Demonstrate an understanding of a lifestyle industry landscape including culture, history, trends, outlook, competitive market and of course, our friends, the consumers
• Ability to communicate effectively, both in writing and verbally, including occasional public speaking
• Self-motivated - able to work without direct oversight
• Excellent time management skills, well-organized and detail oriented
• Ability to adapt rapidly – to handle growth with significant evolution on a regular basis
• Passion, enthusiasm, focus, creativity, and a positive outlook
• Ability to bend over, twist, kneel, climb stairs, stand for the duration of a shift, lift 55+ pounds repeatedly, reach with hands and arms, sit, stoop, kneel, or crouch
• Driver's license with a clean motor vehicle record, reliable source of transportation and auto insurance coverage in line with local regulation
• Must live in Colorado or be willing to relocate
• Strong analytical and problem-solving skills
• Ability to build and apply knowledge of local, state & federal alcohol laws & regulations
• Ability to clearly articulate goals and objectives

Other Stuff
• EOE Employer
• Salary DOE
• Vacation, Sick leave
• Medical, vision, dental
• Beer and gear
• Veterans strongly encouraged to apply

TO APPLY // Please submit your brief cover letter and resume through Malakye.
Perks
• EOE Employer
• Salary DOE
• Vacation, Sick leave
• Medical, vision, dental
• Beer and gear
• Veterans strongly encouraged to apply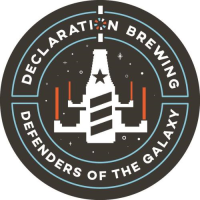 Date Posted: 6/18/2018
Brand Representative (aka Brandito)
United States

Colorado

Multiple Territories in Colorado

3 year(s)

Full-Time

Not Available