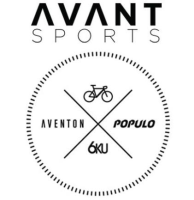 Date Posted: 8/15/2017
Inside Sales Representative
United States

California

City of Industry, CA (Los Angeles Area)

2 year(s)

Full-Time

Not Available
Job Description
Avant Sports, a fast growing manufacturer in the bicycle industry has an immediate opening for the role of Inside Sales Representative at our City of Industry, CA location. Avant Sports owns and distributes the Aventon, 6KU, and Populo Bicycle brands worldwide.

Summary:
The Inside Sales Representative works under the direction of the National Sales Manager to provide a high level of customer support to our B2B / wholesale accounts (independent local bike shops). Duties include taking orders from B2B accounts, optimizing shipping programs, answering technical questions, and providing other support for our retail bicycle shop partners. In this role, you will also support our team of traveling outside sales reps as inside and outside work together to enhance our relationship with our customers.

Reports to:
National Sales Manager

Position Type:
Full-time, Hourly or Salary

Compensation:
$14-$20 hourly; plus bonuses based on performance. Level I, II, or III positions are available with increasing compensation based on ability, prior industry experience, and job performance.

Supervisory Responsibilities:
None

Responsibilities and Duties:
• Handle inquiries from our B2B (i.e. independent local bicycle shop) customers
• Set and achieve sales goals
• Learn our product line strengths, benefits, and be prepared to communicate them to existing dealers and potential new dealers
• Bring feedback from our partner bike shops to our leadership team
• As a cyclist, contribute to product design, testing, and development of our bicycle brands
Job Requirements
Qualifications and Skills:
The ideal candidate for this position brings experience in the bicycle industry, either through relevant career experience, or as an enthusiast participant in our sport.

Successful candidates will need:
• Background in cycling
• Excellent written communication skills with attention to detail (spelling, grammar) a must.
• Internet-savvy and comfortable with office applications (PC/Mac, word processor, spreadsheet, web browsers, mobile devices)
• "can do" attitude and problem solving skills.

Benefits:
• Bicycle-friendly workplace, including indoor bicycle parking
• Free lunch on the last Friday of every month
• 6 Paid holidays (i.e. Christmas, New Year's Day, Labor Day, etc)
• Incredible employee discount

To apply, please submit your cover letter and resume through Malakye.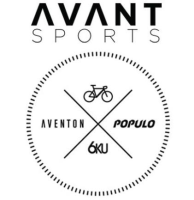 Date Posted: 8/15/2017
Inside Sales Representative
United States

California

City of Industry, CA (Los Angeles Area)

2 year(s)

Full-Time

Not Available