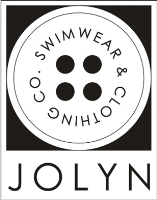 Date Posted: 8/15/2018
Assistant Store Manager
United States

California

Huntington Beach

3 year(s)

Full-Time

Not Available
Job Description
With the rapid growth we've been experience in the swimwear and active wear market, we are excited to announce the opening of our first retail location in Huntington Beach, CA. Now we're ready to meet the active, passionate and outgoing individuals to join our team in the role of Assistant Store Manager!

In this role you will lead our retail team with top tier customer service, friendly but effective sales techniques and smooth operational skills. The Assistant StoreManager will be responsible for training the retail team, keeping the store looking good and a fully stocked inventory with well displayed merchandise. The right candidate should have at least one to two years of experience operating a retail store with similar product lines and active within the surf or swim communities, to best connect with our audience.

RESPONSIBILITIES //
• Provide service that exceeds customer expectations; provide all customers with a prompt and friendly greeting
• Promote and support Company image standards
• Prepare work schedules and assist in directing team members to specific duties
• Prepare, or direct team members to prepare, merchandise displays and signage
• Monitor inventory and order merchandise on a regular basis
• Respond to guest complaints or inquiries in a courteous and professional manner
• Facilitate efficient store operations in accordance with Company policy
• Maintain inventory and cash controls
• Proactively recruit and interview new store staff
• Train, mentor, and supervise store staff through a hands-on & hard-working approach
• Execute marketing strategies for the store, including planned events and social media promotion
• Create a consistent positive work environment that increase productivity, while enhancing the customer experience
• Monitor team member compliance with established security, sales, safety, and record keeping procedures and practices


Job Requirements
QUALIFICATIONS //
• 2+ years of previous retail experience, preferably within swim community
• Effective leadership skills including coaching, delegation, and the ability to multi-taskneeded for team to that will lead the staff to achieve sales targets including coaching, delegation and the ability to multi-task
• Great communication skills, both written and verbal
• Must demonstrate strong customer service skills
• Flexible/adaptable schedule - must be able to work weekends, night and holidays.

In everyone we ask to join the team, we're looking for an extremely special individual who stands out from the pack. Here are some things that sit well with us:

- Inspired People. It can be anything. Surfing, art, camping, music, technology. Something all of your friends come to you for, because you are the expert.

- Athletes. They're all over the company. Not a requirement, though.

- Drive. You want to win (the right way).

- Humanity. We all seem to like each other here. Even when we're working hard, we're smiling and we always support each other. We also care about animals, the earth, and the people around us. Frowny faces need not apply.

Sound like you?

If so, we're dying to meet you! Send us your resume through Malakye and tell us about what makes YOU+JOLYN a good fit.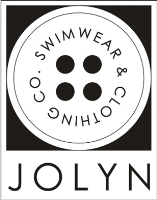 Date Posted: 8/15/2018
Assistant Store Manager
United States

California

Huntington Beach

3 year(s)

Full-Time

Not Available