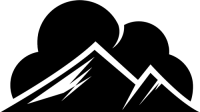 Date Posted: 1/18/2018
Front Office Assistant (Billing, Excel, Customer Service)
United States

California

Mission Viejo

3 year(s)

Full-Time

Min Salary: $40000.00 - Max Salary: Not Available per Year
Job Description
ABOUT DREAMRUNS:

Dreamruns is a rapidly growing E-commerce (Multi-Channel), along with an established Brick and Mortar shop in Mission Viejo looking for someone to help with front office/customer service duties. We are a newer company and will need someone to manage a majority of the day to day activities, in order for management to focus on growing the business.
We are looking for someone who can undertake the direction of the owners to achieve business results, Brand Standard, as well as providing the highest level of customer service skills. The Front Office/Customer Service Lead will also develop basic management skills and exhibit leadership skills.
CUSTOMER SERVICE EXPERIENCE RESPONSIBILITY
CUSTOMER SERVICE:
In partnership with the owners, ensure the highest level that exceeds customer expectations.
Utilizes best judgment in all customer service matters by putting the customer's needs first.
Exhibits exceptional customer service/selling skills, modeling appropriate behavior for others.
Interacting with customers via phone, email, regarding orders and product inquiries
FINANCIAL & OPERATIONAL RESPONSIBILITIES
Working with warehouse and contract employees to insure bills are placed in accounting system
Managing the Excel/inventory system for transfer items to FBA warehouses.
Ensures that all customer transactions are accurately processed and recorded.
Provides clear and concise communication, along with daily interaction with warehouse staff to resolve any inventory issues.
PRODUCT:
Provides customer and merchandise feedback as needed or as requested.
Provides input/feedback to convey product and customer satisfaction
RESPONSIBILITIES LEADERSHIP & EMPLOYEE RESPONSIBILITIES
LEADERSHIP:
Creates and takes accountability for a consistently positive work environment and enhances the customer service experience.
Manages the front-end office duties, accounting duties, and responsibilities in the owner's absence.
PERSONAL DEVELOPMENT:
Exemplifies company behaviors consistently.
Ensures that personal appearance reflects the Action Sport Lifestyle and attitude.
Seeks and acts on written and verbal feedback; seeks out and learns new skills.
Maintains a healthy balance between work and personal life.
COMMUNICATION:
Displays professional written and verbal communications when performing all business transactions, with customers, fellow employees, office staff and owners.
Maintains open and positive relations with staff, peers, vendors.
In partnership with the owners, ensures that all policies are followed.
You can adjust the below as you would like. I suggest placing the Physical Demands in the position. I placed and example below in highlighted yellow.

Experince:
Education: High school graduate or equivalent.

PHYSICAL DEMANDS:Ability to climb, reach, bend, and lift up to 30 pounds frequently and 50 pounds with assistance, occasionally on both the sales floor and in the stockroom.
Ability to operate cash register and fold and display merchandise.
Ability to work on the store sales floor for extended periods — 95% or more of assigned shift
Ability to communicate through oral interactions.


Company: Dreamruns
Country: United States
State: California
Location: Mission Viejo, CA
Required Exp:3 year(s)
Job Type:Full-Time
Salary Range: Min Salary: $40000.00 - Max Salary: Not Available per Year

Job Requirements
QUALIFICATIONS
• Proficiency in Microsoft Excel required
• Experience with Quickbooks desired.
• Love of MTB or Ski/Snowboarding desired.
• Retail buying/ bookeeping a plus.
• Ability to multi-task and do a lot of different jobs is critical.
• Customer service skills.

To apply, please submit your brief cover letter and resume through Malakye.
Workplace is laid back and dog-friendly. Perks include wholesale pricing on merchandise, healthcare after introductory period...

Perks
Wholesale pricing on gear. Health Insurance and Retirement Plan after probationary period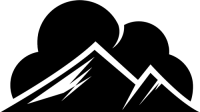 Date Posted: 1/18/2018
Front Office Assistant (Billing, Excel, Customer Service)
United States

California

Mission Viejo

3 year(s)

Full-Time

Min Salary: $40000.00 - Max Salary: Not Available per Year