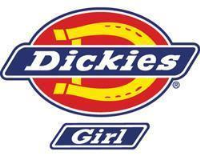 Date Posted: 9/22/2017
Senior Graphic Artist
United States

California

Van Nuys

5 year(s)

Full-Time

Not Available
Job Description
MAIN RESPONSIBILITIES
• Must be able to multi-task projects, organize timelines and manage processes effectively
• Solid understanding of product development process.
• Strong organizational, time management and communication skills.
• Assists in creating seasonal product strategies to maximize volume growth.
• Assists in the process of considering all product needs for special store groups.
• Support department ideas and identifies opportunities for process improvement.
• Ability to take direction from Art Manager and Design Director and make revisions quickly.
• Develop graphic designs from concept to final art form.
• Produce mechanical art and graphic design through interpretation of design ideas.
• Maintain branding consistency for all graphics.
• Stay abreast of trends, new techniques and resources in graphic design.
• Research new technologies in graphic design and make recommendations for enhancements, upgrades and purchases.
• Develop, enhance and maintain design archive in an organized manner to allow prompt and easy access for all product groups.
• Create and develop graphic items to include logos, illustrations, photographs, tags, labels and other graphics as it pertains to soft and/or hard goods.
• Continues developing knowledge of domestic markets via online & shopping research

Job Requirements
REQUIREMENTS
• Have professional attitude. Making sure artwork is real world ready. Carries workload.
• College level coursework in graphic design, art or related field, or equivalent experience.

PREFERENCES
• Ability to work in fast pace environment. Quick learner.
• Self-starter who can take art inspiration and create original art. Can take constructive criticism well. Well balance personality.

JOB EXPERIENCE
• Five to Seven years graphic retail textile experience.

SKILLS/COMPETENCIES
• Thorough knowledge of graphics production (i.e. silk screen color separation, camera ready art, heat transfers, etc.). Strong computer skills (Photoshop, Illustrator, etc.)Strong hand and drawing skills
• Skilled Typography & sense of size for art to garment transfer.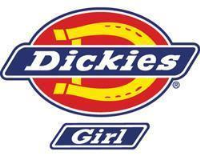 Date Posted: 9/22/2017
Senior Graphic Artist
United States

California

Van Nuys

5 year(s)

Full-Time

Not Available