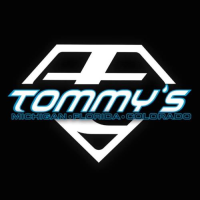 Date Posted: 11/10/2017
Boat Sales Associate
United States

Colorado

Golden, CO

1 year(s)

Full-Time

Not Available
Job Description
Tommy's is in search of a Boat Sales Associate to join the team in Golden, CO.

ABOUT TOMMY'S //
Tommy's is a Malibu/Axis dealership with a service center, and wake/surf pro shop. We are located in four different locations, including Walloon Lake, MI, Grand Rapids, MI, Golden, CO, and Clermont, FL.

For more information on Tommy's, go to our website at www.gettommys.com

POSITION SUMMARY //
Tommy's Colorado is offering an exciting position to those with boating, water sport, and customer service related backgrounds! Tommy's full time, year-round employees are offered paid time off, holidays, a competitive wage, and access to health insurance, as well as a 401k. Tommy's Colorado is a rapidly growing company that values their employees and offers a fun and challenging work space. Our employees also have several opportunities to get on-board a Malibu/Axis boat to try a water sports activity of their choosing! We like to work hard and play hard.

ESSENTIAL DUTIES AND RESPONSIBILITIES //
• Actively reach out to, and connect with as many customers as possible in the community
• Participate in creating and executing a forward looking, detailed plan for events and time with customers on their lakes that will generate revenue and build the Tommy's brand
• Listen to, and actively engage with customers in order to find solutions that meet their specific watersports needs
• Sell boats - meet revenue and margin goals for new and used boat sales
• Recommend what data we should measure and aggressively work towards achieving our goals
• Maintain accurate customer lead list and boat inventory in WINBOATS, including quality photos of boat inventory
• Keep our boat inventory accurately updated online, with appealing listings on all applicable sites (boattrader.com, onlyinboards.com, gettommys.com, craigslist.org)
• Participate in the ordering and scheduling of new boat inventory
• Ensure that the inventory and sales lot are clean and inviting
• Analyze our boat pricing regularly and update prices to match what the market can bear while still moving our inventory quickly
• Ability to be available to customers calls/emails at all times
• Ability to work extended hours in the busy season (May-September)
• Ability to work with high net worth individuals
• Ability to write sales contracts and close deals
• Ability to perform a trade in and deal with used inventory
• Be aware of competitors and keep friendly competition – prove to the customer why we deserve them as a customer
• Stay connected with what is going on in the boat/watersport industry (events, contests, pro rider news) and passionately share this info with customers to generate interest in what we are selling
• Engage with Tommy's service and pro shop customers to create leads for boat sales
• Any tasks required by manager
Job Requirements
KNOWLEDGE, SKILLS & ABILITIES // To perform the job successfully, an individual should demonstrate the following competencies:

• Customer Service: Ability to serve our customers respectfully and efficiently. Understand that the customer is our number one priority, and serving them is what will make us successful

• Selling: Gain our customers trust through selling our products with enthusiasm and true passion

• Watersport: Ability to learn the water sport industry, as well as learn how to use the products we sell and promote(surfing, skiing, etc.)

• Communication: Able to interact professionally with colleagues, clients, and company personnel, able to clearly and effectively communicate information both orally and in writing

• Humility: ability to honestly and openly communicate any mistakes or mishaps made and have the ability to learn from them.

QUALIFICATIONS //
• Computer Skills: Knowledge of Microsoft Office required. Experience with CounterPoint preferred
• Driver's License: a valid driver's license required
• Valid Boater's License: a valid boater's license required
• Background Check: pass a thorough background check required
• Drug Test: pass a thorough drug test required
• Boating/Watersport Experience: experience with boats required. Experience with water sports preferred
• Trailering: ability to trailer and launch boats required
• MVR: Must have valid and clear MVR per the company insurance company in order to operate company vehicles/boats. Required

The requirements listed above are representative of the knowledge, skill, and ability required. Reasonable accommodations may be made to enable individuals with disabilities to perform the essential job functions.

TO APPLY // Please submit your brief cover letter and resume through Malakye.
Perks
Competitive Wage | Paid Time Off & Holidays | Health Insurance | 401K | Fun Work Space | Opportunities to take Malibu / Axis Boat out for water sports activities!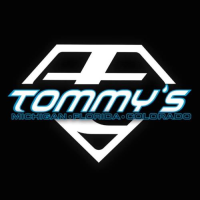 Date Posted: 11/10/2017
Boat Sales Associate
United States

Colorado

Golden, CO

1 year(s)

Full-Time

Not Available