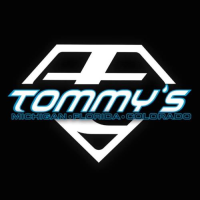 Date Posted: 4/16/2018
Marine Service Technician
Multiple Locations

Golden, CO | Walloon Lake, MI | Clermont, FL | Waterford, MI

1 year(s)

Full-Time

Not Available
Job Description
Tommy's is in search of a Marine Technician to join the team!

ABOUT TOMMY'S & POSITION SUMMARY //
Tommy's is a Malibu/Axis boat dealership with a sales department, service center, and wake/surf pro shop. We are located in four different locations, including Walloon Lake, MI, Grand Rapids, MI, Golden, CO, and Clermont, FL.

Tommy's is offering an exciting position that is catered toward boating and watersport enthusiasts, and to those with customer-focused backgrounds! Tommy's employees are our number one asset and we strive to provide our employees with countless of benefits that separate us from any other company. Our full time, year-round employees have the opportunity to benefit from the following:

Access to medical, vision, health, and life insurance
401k options
Paid Time Off
Competitive wages
Discounts
Boat usage
Travel opportunities
Employee appreciation outings
Education/Training/Certification reimbursements
Opportunities to grow within the company

Tommy's is a rapidly growing company that values our employees and offers a fun and challenging workspace. For more information on Tommy's, visit our website at www.gettommys.com

Marine Technician // Essential Duties and Responsibilities
• Expertly diagnose a wide variety of issues based upon experience, analysis, and testing
• Maintain leading-edge knowledge of marine diagnosis technology
• Assist in the training of new Tommy's technicians
• Perform routine service inspections, test, and lubricate engines and other major components
• Repair a variety of boats including inboard, outboard and inboard/outboard, as well as trailers
• Assist in the setup and testing of new boats
• Ability to summarize and winterize boats of all brands
• Be comfortable using a wide range of shop tools and equipment
• Move boats from 19' – 26' in length
• Maintain a positive attitude and be a productive member of our team
• Provide our customers with a positive service experience
• Maintain a safe and clean work environment
• Be a problem solver and be willing to tackle anything – Be able to work independently and efficiently
• Provide their own set of hand tools
• Promote the Tommy's brand
• Any other requests from supervisor

KNOWLEDGE, SKILLS & ABILITIES // To perform the job successfully, an individual should demonstrate the following competencies:

• Technical Skills: Strong mechanical aptitude, knowledge of engines, knowledge of electrical systems, able to haul, load and unload boats up to 26' in length.

• Trailering: ability to trailer boats safely and efficiently, as well as launch them into the water.

• Communication: Able to interact professionally with colleagues, clients, and company personnel, able to clearly and effectively communicate information both orally and in writing. Be able to work with high net worth individuals at the shop, on the water, or at the customer's home.

• Humility: ability to honestly and openly communicate any mistakes or mishaps made and have the ability to learn from them.

• Travel: ability to travel to different locations for training and continuous improvements
Job Requirements
QUALIFICATIONS //
• Education/Experience: 2 years of experience in a Technical Repair role preferred
• Computer Skills: Knowledge of Microsoft Office preferred
• Driver's License: a valid driver's license required. MVR approval to drive company vehicles and boats per Tommy's insurance company required
• Background Check: pass a thorough background check required
• Drug Test: pass a thorough drug test required
• Trailering: trailering experience required
• Operation of boats: ability to operate a wide range of different boats required

The requirements listed above are representative of the knowledge, skill, and ability required. Reasonable accommodations may be made to enable individuals with disabilities to perform the essential job functions.

TO APPLY // Please apply via the link provided and be sure to let us know Malakye is your industry resource!
Perks
Medical, Vision, Health & Life Insurance | 401K Options | Paid Time Off | Competitive Wages | Product Discounts | Boat Usage | Travel | Training and Education Reimbursements | Career Growth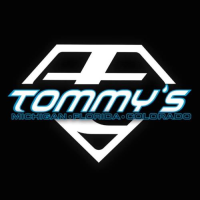 Date Posted: 4/16/2018
Marine Service Technician
Multiple Locations

Golden, CO | Walloon Lake, MI | Clermont, FL | Waterford, MI

1 year(s)

Full-Time

Not Available