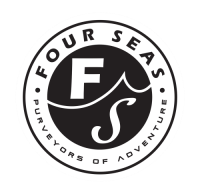 Date Posted: 3/14/2018
Sales and Customer Service Representative
United States

California

Santa Ana, CA

1 year(s)

Full-Time

Not Available
Job Description
4Seas is in search of an Sales and Customer Service Rep to join the team! This position will be based in Santa Ana, while also traveling on the West Coast.

ABOUT 4SEAS //
We dive. We fish. We surf. We cruise. We explore. And all of these pursuits fit the products we sell. As the only authorized dealer & distributor of Foldable RIB (based in the UK) for the United States, we get to sell products we love. A sunset cruise with friends? Anchoring near a remote surf break? Needing a RIB from here to the dinghy dock? No matter your passion or pursuit, 4Seas will help you get on the water. We are also the western US distributor for a rapidly growing line of electric boat engines, called E. Propulsion.

POSITION SUMMARY //
We are looking for a young person that is currently involved & has interest in surfing, fishing & boating to act as the main point of contact for a small company that is growing rapidly in the boating industry. This position would attend boat shows along the west coast, help rep the product, provide occasional on-water demos of the product and establish local relationships.

The right candidate will be young in their career, yet driven as we're growing rapidly and have the ability to offer significant growth potential in this position. We're developing a solid team of professionals passionate about the water and ready to excel in a fun environment. The position is full-time and is entry to mid-level.
Job Requirements
REQUIREMENTS & QUALIFICATIONS //
• Because this product is used by owners of large boats as well as by young people with an ocean adventure mindset, we need a candidate that can communicate professionally yet can fit in the youth culture
• Applicants should naturally have a happy, positive & enthusiastic demeanor
• The product is over 85 lbs. and requires strength & hard work during set up
• Applicants with a strong work ethic and a passion for success will fit the team well
• This is a full-time position with regular travel to shows, meetings and on-water demos
• Need to be thorough, detailed, organized and responsible

TO APPLY // Submit your brief cover letter and resume through Malakye.

Perks
Growth Potential | Competitive Compensation DOE $37k - $42k annually | Travel Opportunities | Great Work Environment | Casual, yet Professional Setting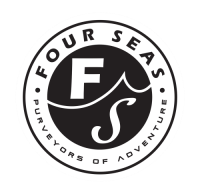 Date Posted: 3/14/2018
Sales and Customer Service Representative
United States

California

Santa Ana, CA

1 year(s)

Full-Time

Not Available