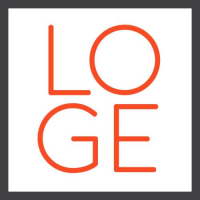 Date Posted: 6/13/2018
Group Sales Lead
Multiple Locations

2 year(s)

Full-Time

Not Available
Job Description
LOGE Camps is looking for a commission based Group Sales Lead to join our team!

Position Title: Group Sales Lead

Position Summary:
LOGE Camps is seeking a self-starting, results driven, creative problem solver to fulfill the role of Group Sales Lead. This position is commission based. As the Group Sales Lead you will be responsible for generating revenue and room nights, through promoting and selling to the group market in the Pacific Northwest region (property locations in WA, OR & CA).

Emphasis on maximizing occupancy and average daily rate (ADR), while also creating high guest satisfaction and fostering past and new business relationships. The Group Sales lead will develop strategic action plans for each property to drive measurable, incremental sales revenue through tactics including direct phone sales, direct mail, and networking groups. Additionally work with individual hotel teams to identify skill development areas and properly deploy sales and marketing resources to maximize sales and guest experience.

LOGE Camps is a rapidly growing startup, which means there is room for growth and creativity. This position is a newly created role and therefore you will be responsible for building processes from the ground up. We will ask you to solve problems that you've never solved before (which is awesome!) - at LOGE we creatively solve problems with a positive, can-do attitude. Our rapid pace of movement requires constant balancing and prioritization of your projects without direct supervision - this is a chance to step in and contribute strategically from day one!

LOGE Camps exists to foster connections & adventures that engage people in the outdoors. LOGE stands for Live Outside, Go Explore! Each of our locations strives to connect our customers with other outdoor enthusiasts like them! The experience at each property is focused on getting people out of their rooms, engaging with each other, sharing stories and knowledge. We are surfers, climbers, bikers, skiers, creatives, builders, dreamers. We love to travel, we love the outdoors, and we believe community plays a huge role in both our lives and our adventures. We believe that engaging people in the outdoors makes them better stewards of the environment, and therefore have committed 1% of top line revenue to local nonprofits that foster responsible access to recreation. Our ideal candidate will be a person that is also passionate about the outdoors, travel, philanthropy, the environment, and building community!

Sales Lead Duties and Responsibilities:
- Understanding of the brand business strategies and operations of hotel including reservations, guest services, events, and other onsite businesses such as cafe and demo centers.
- Ability to set goals and create action plans to meet those goals.
- Update action plans and financial objectives quarterly.
- Identify new markets and business opportunities to increase sales.
- Implement and execute on all sales action plans related to the regional market.
- Works closely with marketing to develop ongoing promotional materials needed to increase sales.
- Conducts sales calls and arranges site inspection trips to hotels with corporate clients.
- Able to provide quick and timely responses, immediate communication to the properties and other stakeholders within company.
- Develop professional long term business relationships.
- Provide the highest quality of service to the customer at all times and strive to constantly improve on guest experience and satisfaction.
- Able to supports hotels service and relationship strategy, driving customer loyalty by delivering service excellence throughout each customer experience.
- Work closely with Hotel Property Managers to ensure proposed rate negotiations meet the financial needs of the hotels.
- Develop strong relationships with on property front office team to ensure working in unity and always striving to achieve the same goals.
- Provide feedback to property teams to continue improving, adjusting, recalibrating to ensure the service delivery meets and exceeds the sales promise.
- Targeting key accounts potential for the company.
- Develops relationships within community to strengthen and expand customer base for sales opportunities.
- Manages and develops relationships with key internal and external stakeholders.
- Acquiring and developing new business accounts and preparing sales proposals for clients.
- Closely following up on all business leads within a 24 hour response time line to clients.
Job Requirements
Qualifications:
- Previous hotel sales experience is desired. 2+ years preferred
- Bachelor's Degree in hospitality, sales, business or equivalent is preferred
- Requires good communication skills, both verbal and written.
- Must be a technologically savvy individual with computer skills, including, but not limited to, use of Microsoft Word, Excel, Powerpoint, Gmail, Google Drive.
- Knowledge of hotel and competitive market
- Advanced knowledge of sales skills, revenue management, budgeting, action plan creation, training, and professionalism with internal and external clients.
- We are a start-up, everyone wears many hats and often has to step out of their regular business duties to pitch-in and assist other coworkers.
- Self starter able to multi-task, creatively solve problems, set priorities, plan, organize, and delegate
- Ability to work effectively in a fast paced environment, where many things are still new, and processes are developed under time constraints and deadlines
- Strong interpersonal skills with ability to remain positive and continue solving problems under pressure. Stoke builds stoke!

Learn more at www.logecamps.com | follow us and see what we're all about! @logecamps

Perks
Sweet discounts on lodging at our locations, flexible schedule, dog friendly, outdoor activity encouraged, unique fast paced start-up experience, and so much more!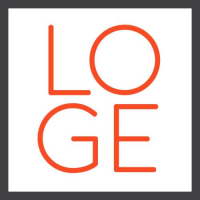 Date Posted: 6/13/2018
Group Sales Lead
Multiple Locations

2 year(s)

Full-Time

Not Available