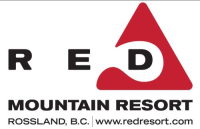 Date Posted: 5/18/2018
Media Graphic Designer
United States

California

Encinitas, CA

2 year(s)

Full-Time

Not Available
Job Description
RED Mountain Resort, based in Rossland, British Columbia is in search for an Entry-level Media Graphic Designer to join their remote office in beautiful Encinitas, California.

ABOUT RED MOUNTAIN RESORT //
One of the top ski resorts in North America, and the first stop along the famous "Powder Highway" – RED delivers 2,877 lift-serviced acres (4,200 total!) of pristine skiing unfettered by overdevelopment. With epic vertical (2,919 ft/890m!), in-bounds cat-skiing, wide-open groomers, 360-degree descents, a rich tradition, and—phew!—the BEST gladed tree runs in North America, this best-kept secret has been let out of the bag.

The New York Times recently Ranked RED/Rossland as a Top 10 Place in the World to Visit while also receiving awards from Skiing Magazine as the Most Underrated Resort, Powder Magazine's Best Ski Resort Bar, and the World Snow Awards' Best Upcoming Ski Resort.

RED Mountain recently made history in August 2016 by being the first ski resort and first multi-country enterprise to launch the first ever online equity crowdfunding initiative, offering actual ownership of RED to like-minded ski and snowboard enthusiasts. The campaign raised nearly $3 million and brought on 800 investors that are now new owners of RED.

POSITION SUMMARY //
We're looking for a motivated individual with a passion for skiing or snowboarding, who loves designing for both print and web, (huge bonus for knowing basic HTML development and web design experience). Combine your passion and hobbies into your career working by the beach in Encinitas for one of the top ski resorts in North America. You will be working out of the remote Encinitas office (Mac setup included) side by side with the Creative & Marketing Director and occasionally with the CEO out of Solana Beach. You will work with the rest of the RED Marketing and Sales team (about 2-4 other people) via Skype in Rossland, BC.

PERKS //
• Occasional Ski/Board trips to RED Mountain Resort for special events like our Beer Goggles Craft Beer Fest, opening weekend, closing week, etc
• Work for a ski resort brand dedicated to bringing out the fun spirit and lifestyle of skiing and snowboarding. Light-hearted, occasionally tongue-in-cheek, and never too serious – we value humor in just about everything we do.
• Working in a cool historic, vintage building with other creatives with action sports/lifestyle backgrounds in the heart of downtown Encinitas
• Working with a small and flexible team and seeing through your work from concept to creation – great for portfolio building.

GENERAL RESPONSIBILITIES //
• Work closely and take direction from the Creative/Marketing Director to fulfill day-to-day requests and to execute needed concepts.
• Design print marketing collateral, resolve layout challenges and explore new techniques in keeping up with industry trends.
• Design new graphics for merchandise such as stickers, hats, and shirts.
• Design and assist in distribution of all online assets and content (banners, email, templates, webpage updates, etc) for product launches, events, and promotional activities
• Assist with marketing integration on social media outlets including but not limited to: Facebook, Instagram, Twitter
• Assist and execute email newsletter setups and schedules based on the marketing calendar
• Color correcting and photo retouching
• Maintain integrity of production schedules in a deadline driven business
• BIG PLUS: Be able to assist and/or lead basic web development projects using HTML and CSS
Job Requirements
JOB REQUIREMENTS & QUALIFICATIONS //
• Must be detail-oriented, ensuring style guide standards are upheld.
• Must be flexible with changing priorities, short deadlines, and multitasking.
• Must be an excellent communicator and be able to take direction and feedback and provide feedback yourself.
• Must have good written grammar
• Working experience with Wordpress themes
• Proficiency in Adobe Creative Suite (In Design, Photoshop, Illustrator) and WordPress
• Comfortable in Mac Environment
• Possess exceptional design and layout skills.
• At least 1-3 Years of graphic and web design experience
• Must have online portfolio showcasing print & digital design work, including examples of HTML/CSS experience
• Strong familiarity and interest in snowboarding or skiing market preferred
• Familiarity with Silverpop/IBM Watson (email database platform) and Basecamp preferred
• Plus: Good sense of humor combined with good writing skills
• Plus: Video production and editing skills
• Plus: Illustration skills
• Plus: 1-3 Years of web development (HTML, CSS) knowledge

TO APPLY //
Please send resume and cover letter, with applicable portfolio samples. Please include at the top of the body of your cover letter your top 3 favorite bands and 1 word you would use that best describes you.

Applications will not be considered if this instruction can't be followed (same goes if you mention Nickelback).
Perks
Ski / Board trips to RED Mountain Resort | Great Office Space in Beautiful Encinitas, CA | Work with Small, Flexible Team | Pride in working for a great brand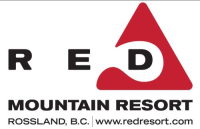 Date Posted: 5/18/2018
Media Graphic Designer
United States

California

Encinitas, CA

2 year(s)

Full-Time

Not Available