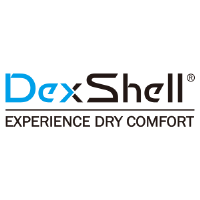 Date Posted: 8/15/2017
Territory Sales Manager - Midwest and East
United States

Illinois

Chicago, IL

10 year(s)

Full-Time

Not Available
Job Description
DexShell is proud of its extensive range of technically advanced, trustworthy outdoor apparel accessories - seamless waterproof yet breathable gloves, hats and socks, which enables anyone who participates in active and extreme outdoor activities to pursue an enhanced experience in difficult and challenging weather and terrain, and minimizes the detrimental effects of these conditions on performance and enjoyment.

We are currently seeking a Territory Sales Manager - Mid West and East for the DexShell brand based in Chicago. This position will promote and sell DexShell products, and develop and manage the customer accounts and independent sales reps in the sales territory specified.

Specific responsibilities include but are not limited to:

- Sales & Distribution
- Build short term and long term detailed plans for sales growth, new account targets, distribution channels, and any sales opportunities within the territory assigned.
- Drive sales as a package of product, branding &marketing that enables the retailer to succeed.
- Develop, support, and manage the independent sales reps in the territory assigned to meet the sales target.
- Travel throughout the territory to call on regular and prospective customers to solicit orders.
- Display or demonstrate products, using samples or catalog, and emphasize unique features.
- Quote prices and credit terms and prepare sales contracts for orders obtained.
- Compile lists of prospective customers for use as sales leads, based on information from internet, trade magazines, business directories, industry ads, trade shows, and any sources identified.
- Prepare reports of business transactions and keep expense accounts.
- Coordinate with National Account Manager to organize the national and regional trade shows and present DexShell.

This role requires a Bachelor's Degree in business or a related field; or equivalent combination of education and experience. We are looking for a candidate with about 10 years of experience in Sales (Apparel and/or Accessories); Experience in the Outdoor Industry is mandatory, with quick learning skill and adaptability.
Job Requirements
- Knowledge of specific territory. Existing working relationships with some national accounts preferred.
- Expert at establishing rapport and building credibility, in part by demonstrating an appreciation for solutions to the retailer's business needs.
- Epitomizes a passion for the outdoors; knowledge or practical experience with our core activities.
- This position may require frequent travels for the sales territory. DexShell employees enjoy good health and retirement benefits.

To apply, please submit your cover letter and resume through Malakye.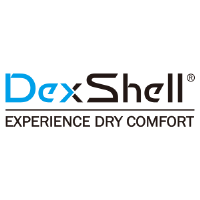 Date Posted: 8/15/2017
Territory Sales Manager - Midwest and East
United States

Illinois

Chicago, IL

10 year(s)

Full-Time

Not Available