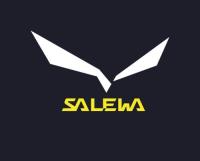 Date Posted: 9/18/2017
Customer Service Representative
United States

Colorado

Boulder, CO

3 year(s)

Full-Time

Not Available
Job Description
Salewa North America is seeking a Customer Service Representative in Boulder, Colorado.· The Customer Service Representative is responsible for providing superior customer and dealer service via phone, email, and in-person interaction with the goal of providing best-in-class service in the ski and outdoor industries. The position calls for regular, close communication with consumers, dealers, sales reps, marketing, and other operational divisions within the business.

Maintaining a positive, helpful attitude is imperative in this position. Flexibility and a willingness to help in any way possible are needed in our small, dynamic team environment. Time management skills, including the ability to work efficiently, prioritize projects, and be self motivated, are expected. Taking initiative and making independent decisions are also essential. A passion for working in a high growth business is critical, as the pace and expectations of the culture require both an entrepreneurial spirit and a commitment to excellence.

Responsibilities:
· Provide a high level of service to our customers, dealers, sales reps, and other employees
· Process retailer, consumer, and pro purchase orders and returns
· Answer phone calls and emails in a positive, professional, timely, and satisfactory manner
· Proactively resolve problems for consumers and retailers
· Assist with the administration of the pro purchase program and warranty department
· Participate in proactive sales efforts as directed
· Execute on a variety of projects, assignments, and tasks that may be assigned
· Attend and assist at tradeshows, sales meetings, sample sales, and other retail and consumer events as needed
· Learn and present the Dynafit, Salewa, Pomoca and Wild Country brands and products. In addition to on-the-job training, the employee is encouraged to use, enjoy, and better understand our products outside of work.
· Demonstrate proficiency with our computer systems and software
Job Requirements
· Two to four years customer service and/or retail experience, preferably in the ski or outdoor industries
· Excellent written and verbal communication skills and strong interpersonal skills
· Strong organizational and computer skills (including Microsoft Office and general computer proficiency)
· College degree preferred
· A passion for success, a positive and friendly attitude, and a tireless work ethic are all a must
· Love of the outdoors. A specific passion for skiing and backcountry skiing is a plus.

Perks:
The company offers competitive compensation for the outdoor industry. In addition to a base salary, company employees have the opportunity to participate in a comprehensive benefits program including healthcare, 401K retirement plan, life and disability insurance, and generous gear discounts.

To apply, please submit your cover letter and resume through Malakye.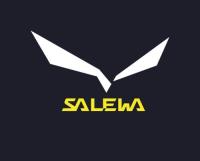 Date Posted: 9/18/2017
Customer Service Representative
United States

Colorado

Boulder, CO

3 year(s)

Full-Time

Not Available