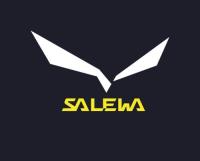 Date Posted: 11/17/2017
Online Store Manager
United States

Colorado

Boulder, CO

5 year(s)

Full-Time

Not Available
Job Description
Salewa North America (SNA) is a wholly owned subsidiary of the Oberalp Group––a design & innovation focused mountain sport company headquartered in the heart of the Dolomites in Bolzano, Italy, with global operations. SNA handles the U.S. / Canada sales, marketing, operations, distribution, and customer service functions for four premier mountain sports brands within the Oberalp Group––SALEWA, DYNAFIT, WILD COUNTRY, and POMOCA.

The Oberalp Group and SNA operate in a dynamic market environment, and we seek to work with people who share our hands-on, collaborative, solutions-oriented approach to business. And, of course, we look for team members who share in our boundless enthusiasm for mountain sports and a stewardship ethic to protect the places we love to play.

We are currently seeking an Online Store Manager in Boulder, CO.

Responsibilities:
• Develop a go-to-market strategy for the Salewa and Dynafit e-commerce websites that is consistent with each brand's business goals in the local U.S. market.
• Lead the U.S. e-commerce website launch project in coordination with the SNA and international teams, using the existing international infrastructure.
• Work with the SNA Sales Director and Sales Manager to manage pricing strategies, the monthly sales budget and margin targets. Manage the e-commerce budget in partnership with the SNA Sales Director.
• Define and manage a seasonal, monthly, and weekly site content calendar in partnership with the international digital and local sales and marketing teams to ensure freshness, relevancy, and that the appropriate balance of commerce and brand story telling is achieved.
• Work closely with the international Digital Marketing Manager to plan new online collections and new product publications, respecting seasonal time constraints.
• Promote the website via a variety of digital methods in effort to increase sales, generate brand awareness and recruit new customers to the brands, and ensure alignment with the brands' unified marketing strategy. Work with the local and international teams to develop and implement online calls-to-action.
• Manage the online product catalog, including product setup, product presentation and inventory availability. Manage all other aspects of the e-commerce business, including merchandising and customer service support.
• Manage the North American Brand CRM database and implement a digital strategy to communicate to customers with planned e-mail, newsletter and social media campaigns.
• Analyze the day-to-day performance of the e-commerce websites, ensuring that KPIs are monitored, maintained and achieved. Report and communicate on online store performance and routinely conduct sell-out analysis.
• Regularly review work processes for areas of improvement.
Job Requirements
Non-Technical:
• Bachelor's degree in Marketing, Business Management, Sales or related field.
• Minimum 5 years of proven experience in e-commerce, digital marketing and sales.
• Proven experience in cross-functional collaboration and teamwork across multiple divisions.
• Strong creative, planning and conceptual skills.
• Strong attention to detail, quality and accuracy.
• Excellent verbal and written communication skills, demonstrating effective listening through concise, clear verbal and written communication.
• Excellent interpersonal skills that inspire and build trust, resulting in effective working relationships across the company.
• Exemplary planning and time managements skills
• Demonstration of innovation and initiative – always looking at improving processes while also displaying a willingness to dive into the details and help out wherever necessary.

Technical:
• Knowledge of Shopware or similar e-commerce platform
• Proficient in all aspects of Microsoft Office

To apply, please click on the "External Application" link, and be sure to let us know you found this job on Malakye!
Perks
Competitive compensation for the outdoor industry, comprehensive benefits program including healthcare, 401K retirement plan, life and disability insurance, and generous gear discounts.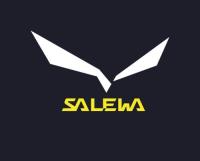 Date Posted: 11/17/2017
Online Store Manager
United States

Colorado

Boulder, CO

5 year(s)

Full-Time

Not Available