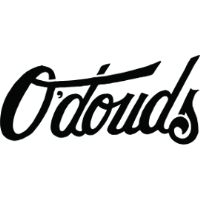 Date Posted: 8/15/2017
Independent Regional Sales Representatives
United States

New York

Multiple Locations, Multiple States / Territories Available

2 year(s)

Contract

Not Available
Job Description
O'DOUDS APOTHECARY is in search of Multiple Independent Sales Representatives to join the team in open territories across the US. We are looking for experienced outgoing individuals who would like to add a quickly growing grooming collection to their portfolio and has an existing account base with Boutique/Lifestyle Stores and/or knowledge within the Barbershop/Salon Industry. You will be responsible for driving consistent growth in key territories, with the goal of developing and maintaining a strong account base.

Territories that we seeking Reps in are:
- North East
- Mid-West
- South
- Mid-Atlantic
- Rocky MTN Region
- PAC NW
- SO CAL
- NOR CAL
- TX/OK

About O'Douds Apothecary: O'Douds is an Apothecary dedicated to quality and responsibility. We believe that every choice has an impact, and we provide products without compromise. O'Douds is Sensible Grooming for Sensible Humans. Our goal is continual evolution and improvement, never losing sight of our original mission: to make products that are good for you and good for others. This means that we research every ingredient extensively to ensure that it will both perform well and benefit you. After we choose our ingredients, we look for the most sustainable and responsible sources. To the best of our abilities, we vow to not support or associate with manufacturers who have poor labor conditions or contribute to the growing environmental crisis. Supply chains are often hidden, but we research where each ingredient comes from and who works with it before it comes into our warehouse and into retail shops.


Job Requirements
REQUIRED EXPERIENCE
-Years of related inside / outside sales experience: 2 years +
-Existing relationships with established accounts within the regional territory assigned.
-Strong communication skills, both verbal and written.
-Proficient computer skills (Microsoft Office / Excel)
-Self-motivated and deadline oriented.
-Knowledge in the barber/salon industry, past or present - Helpful
-Hard goods sales either wholesale or retail

TO APPLY
Submit your brief cover letter and resume through Malakye.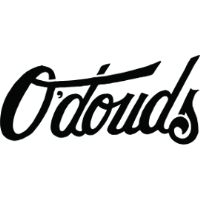 Date Posted: 8/15/2017
Independent Regional Sales Representatives
United States

New York

Multiple Locations, Multiple States / Territories Available

2 year(s)

Contract

Not Available